Company: WEBE Gaming
Website: http://www.webegaming.com/
John English is President of WEBE Gaming, and a serial entrepreneur and veteran Gaming Executive for more than 28 years. John has had a lengthy career specializing in global business development for the regulated gaming industry. His emphasis is on technology, content, and distribution, as well as public relations, government affairs, and operational expertise. John possesses a great deal of global business experience in Asia, UK, Mexico, Latin America, and the Caribbean. Starting his career in the lottery and sweepstakes industry John led one of the world's largest enterprises that were later acquired by Las Vegas Gaming Inc. Most recently John was an equity partner in American Wagering Inc. (AWI) that operated the largest number of sports books in the United States. Additionally AWI was the very first company to receive Nevada Gaming Control Board approval for mobile sports betting which then became the first Smartphone betting app in the United States to be featured and distributed from the Apple Store. Additionally, John also created the first kiosk sports betting device (SBX) to gain regulatory approval in Nevada. Further John created Million Dollar Ticket, which was licensed by the State of Nevada as a lottery style bonus game played in restricted gaming locations. In late 2012 John was instrumental in the acquisition of his company by William Hill, the world's largest bookmaker. John is a renowned worldwide speaker and teacher on the subject of land based and online gaming, and is considered an expert in account wagering, mobile betting, IPTV, and most all forms of gaming technology and content provision. John's work has been featured on television and print numerous times and he has received several industry awards and accolades.
Related Articles
Global Market Advisors (GMA) has announced John English is joining the firm as a partner, serving as managing director of GMA's new Sports Betting and Technology division. In tandem with the new appointment, GMA has announced the release of a white paper entitled, "An Examination of Sports Betting in America & Forecast of Revenues by […]
China based startup tech company, The Cheerful Moment (TCM) has announced that it has successfully launched its TCM InPlay social sports gaming application. The app is designed for global distribution including the underserved US sports market. The secure cross platform infrastructure allows users to play for real money in jurisdictions where it's legal and for […]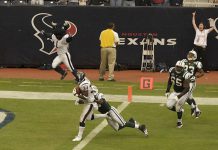 The U.S. Supreme Court has ruled to strike down a federal law against sports betting, paving the way for states to introduce legislation and opening a multi-billion dollar market.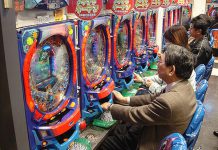 The gaming floors of Japan's casinos are expected to be uniquely Japanese in theme and will differ from other jurisdictions around Asia in that they are likely to be dominated by machine-based play. As a result, it is expected to produce unique opportunities for global gaming suppliers, from the international giants, such as Scientific Games, Aristocrat and IGT, through to the locals such as Aruze Gaming and Konami. All are studying what may appeal the most to the highly prized market. 
Regulation in Asia is failing to keep pace with technological advances in the lottery industry and is weighing on the region's potential, insiders say. That creates a hurdle as most industry experts agree that growth in the sector will be lead by online and mobile innovation.  
Virtual reality is being tipped for huge global expansion as operators and suppliers seek to lure the tech savvy millennial market, and while Asia is seen as lagging the U.S. in introducing VR machines onto casino floors they won't be far behind. According to JPMorgan, the development of the VR industry is still in its early stages, but the potential global market could reach $13.5 billion by 2020. The virtual experience won't appeal to all gamers, but if developers can get the product right, there is a sizeable niche.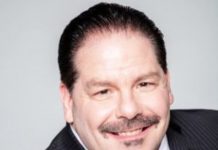 WEBE Gaming's John English has been working in the gaming industry for nearly 30 years and is a dominant force in the sports betting industry. He was the first to bring mobile wagering on sports to Nevada and now he's working to help create and enter a regulated Chinese market and bring new betting products to the U.S. and other parts of the world. AGB sat down with John at last week's iGaming Asia Congress and shared his latest news.  

Asia Gaming Brief asked its advisors David Green, John English, Luis Mesquita de Melo, Andrew Klebanow and Steve Gallaway, to look ahead and share with us what they believe are the underlying currents for the Asian Gaming industry in 2016. Views may differ but the one common denominator is the shifting of the sands - something will have to give…An end to the IR "arms race," by David Green The strong will survive, by Steve GallawayEnough about the Millennials, by Andrew KlebanowMacau will continue the race to reinvent, by John EnglishThe "golden" gap for emerging jurisdictions,  by Luis Mesquita de Melo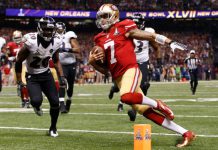 In the midst of the COVID-19 pandemic, which has pretty much decimated the brick and mortar casino and betting shops worldwide, is there light at the end of the very long tunnel?