Jaydev Mody is the chairman of Delta Corp Ltd. Mr. Jaydev Mody has been creating, developing and managing businesses for more than 36 years, over 25 of them in real estate development. He played a leading role in building and developing India's first truly global mall 'Crossroads' in South Mumbai (then Bombay).A humanities graduate from Mumbai University, Mr. Mody has been instrumental in the development of several large residential and commercial complexes and retail destinations in and around Mumbai, among them Peninsula Corporate Park, Ashok Towers, Ashok Gardens, and Peninsula I.T. Park, all of them now established Mumbai landmarks.He is an entrepreneur and has interests in various businesses including gaming and hospitality, textiles and magnet manufacturing. His keen eye has helped him identify lucrative business opportunities and has pioneered several first of its kind ventures.
Related Articles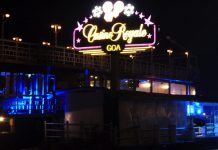 The government in the state of Goa will announce its new policy to govern the casino industry next week, with all five offshore casinos expected to be relocated from the Mandovi river, local media reports. In an announcement to the Legislative Assembly, Chief Minister Manohar Parrikar said there would be a defined timeframe for the […]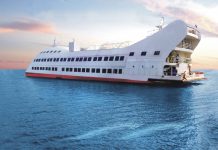 India casino operator Delta Corp saw its net profit surge 34.1 percent in the second quarter ending September 30, 2017, according to an announcement from the company on Monday. Revenue reached Rs. 189 crores (US$29.1 million), registering 40 percent growth year-on-year, while net profit stood at Rs. 43 crores. Delta Corp said its foray into […]
Delta Corp is supportive of the state government's decision to shift casinos onshore, saying that it will provide more stability to its business. On Monday, Chief Minister Manohar Parrikar announced that all offshore or floating casinos would be required to shift to land-based operations within three years. "This (land-based) concept of the government seeks to […]
India's largest casino operator, Delta Corp Limited reported profits of Rs. 740 million (US$11.5 million) for the 2016-2017 financial year, representing a rise of 94.7 percent compared to FY16, according to a filing from the operator on Tuesday. Revenue for the full financial year reached Rs. 4.6 billion, up 21.3 percent from Rs. 3.8 billion […]
Despite the hike in the entertainment tax and license fees for onshore and offshore casinos in the state, Goa's casino operators have decided not to increase their entry fees, Times of India reports. As per the notification issued by the home department, the licence transfer fee for land-based casinos was doubled to Rs. 100 million […]
Delta Corp. chairman Jaydev Mody has become the new co-owner of the Goa Indian Super League (ISL) football team, purchasing a 65 percent stake. "This is an exciting time for us. Indian sport has come into its own and football is skyrocketing in popularity," expressed Mody, with satisfaction over the developments, to Business Wire, adding […]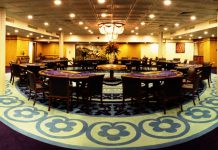 Delta Corp, India's leading gaming company, continues to face delays in opening a casino at its luxury integrated resort in Daman, raising concern over the operator's revenue prospects and dampening hopes for land-based gaming in the country.
The fate of Goa's floating casinos is still unclear as a deadline for their removal from the Mandovi River looms, with industry experts urging the government to proceed with caution when it comes to moving them to land.