Company: Las Vegas Sands Corp.
George Tanasijevich has been the president and chief executive officer of Marina Bay Sands Pte. Ltd., a subsidiary of Las Vegas Sands Corp. since January 2011 and July 2011 respectively.Tanasijevich has also been the managing director of global development at Las Vegas Sands Corp. since January 2011. Tanasijevich previously served as senior vice president / Equity Markets at CapitaLand Limited in Singapore, Southeast Asia's largest real estate conglomerate. Prior to joining CapitaLand, Mr. Tanasijevich served as corporate vice president of General Growth Properties, which was at that time the second largest shopping mall REIT in the United States. Tanasijevich has an MBA from the University of Chicago Booth School of Business, a law degree from Loyola University of Chicago, where he was a member of the law review, and a bachelor's degree from the University of Michigan.
Related Articles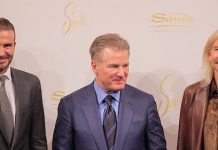 Las Vegas Sands signaled its seriousness about the Japanese market this week by holding large-scale, star-studded events in Tokyo and Osaka on Wednesday and Thursday. Led by executives such as LVS President and COO Robert G. Goldstein and Marina Bay Sands President and CEO George Tanasijevich, as well as global celebrities David Beckham and Joe […]
Casino operator Las Vegas Sands says it will continue to look for opportunities to invest and develop an integrated resort in Vietnam. Earlier this year, the Vietnamese government made the historic decision to allow local citizens to enter select casinos in the country, reigniting interest from casino operators around the world. "We have been working […]
Las Vegas Sands Corp. is willing to invest between 5 to 12 trillion won ($4.5 billion to $10.8 billion) in a casino resort in Busan if "investment conditions are met", said George Tanasijevich, CEO of Marina Bay Sands in an interview with Korea Economic Daily. "The best location for Sands Group to invest in is […]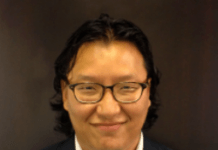 A second casino in Korea permitting the entry of locals will "destroy the country", an international gaming expert warns. In an interview with Korea Herald during G2E Asia in Macau last week, David Jung, Chairman of Hero Poker said allowing a casino to open within urban areas in Korea is a "dangerous idea". "If they […]
Las Vegas Sands Corp. says it will push its plan to build its proposed $10 billion casino resort in South Korea, according to an interview with George Tanasijevich, managing director of Global Development for Las Vegas Sands Corp. Tanasijevich, who is also the CEO of Marina Bay Sands spoke with Korea Times in an interview, […]
George Tanasijevich, managing director of global development at Las Vegas Sands, recently presented a survey in central Tokyo, which for the first time, indicated that a majority of the Japanese public supports the establishment of IRs in their nation—at least when the question is asked in a particularly leading manner. The survey, conducted by the […]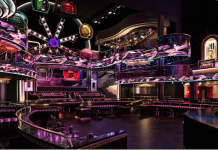 Nightclub brand Marquee will make its Asian debut at Marina Bay Sands in Singapore as part of a series of new initiatives designed to boost the resort as a nightlife destination.
Las Vegas Sands quietly became the fifth international IR operator to throw its weight behind Osaka's bid to become the host of the 2025 World Expo at the city's Yumeshima location. Sands made this move in March, but it did so without drawing any press attention to its campaign. Contacted by Asia Gaming Brief, George […]
Two major US operators, Las Vegas Sands and MGM Resorts, delivered press releases hailing the passage of the IR Implementation Act shortly after it occurred on Friday night. George Tanasijevich, Las Vegas Sands' managing director of global development, said: "Las Vegas Sands would like to extend our congratulations to the people of Japan for the […]
One of the unintended effects of the opening of IRs in Japan in the mid-2020s may be to force the Japanese government to allow more foreign workers into the country, the Sankei Shinbun pointed out this weekend. Looking at the example of Marina Bay Sands in Singapore, the Sankei quotes President and CEO George Tanasijevich […]
Las Vegas Sands' Managing Director for Global Development George Tanasijevich has offered the clearest statement yet that his firm is now following MGM Resorts in pursuing an "Osaka First" strategy.
Las Vegas Sands' Chief Executive Officer, Sheldon Adelson, has offered to spend up to US$6.0 billion on a 450-room entertainment and casino complex in central Bangkok, but local support is far from certain, even though some senior figures have thrown their weight behind legalizing gambling in the Kingdom.
Thailand's ongoing ban on all forms of gambling is proving a gold mine for casinos elsewhere in the region, with a growing number taking steps to specifically target the Thai VIP base. 
Yokohama Mayor Fumiko Hayashi's announcement that her government would make an IR bid reshaped the licensing race in a way that few other events have done.