Company: Melco Resorts & Entertainment Ltd.
Denise Chen is the chief sustainability officer at Melco Resorts & Entertainment. The group is committed to being carbon neutral and having zero waste at its resorts by 2030.
Related Articles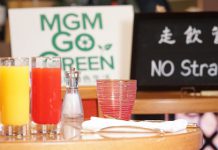 As concern mounts about the global environment, many of Asia's giant IRs are taking significant steps to minimise their impact, investing heavily in green technologies and other waste control initiatives.