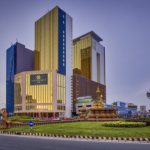 Cambodia's largest casino operator NagaCorp is reportedly laying off at least 600 of its workers, despite reporting a $102.3 million net profit in 2020, leaving casino workers perplexed. 
Imperial Pacific International attorney Michael Dotts said the company has made progress repatriating its Mongolian construction workers who have been left in limbo since construction was halted.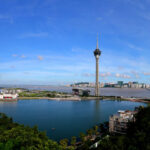 Macau Labor Affairs Bureau (DSAL) deputy director believes there will be fewer blue-card holders in Macau if the unemployment rate continues to rise. The last time unemployment was this high was around 2009-2011, shortly after the global financial crisis. Chan added that some industries will suffer more than others. 
A local union in Jeju held a public demonstration in which it pledged to work for the interests of casino workers who have been badly affected by the coronavirus pandemic and related crisis for the tourism industry.
Sixteen Turkish nationals who are former workers of Imperial Pacific International, whose H-2B visas have already expired, have left the CNMI, even though the firm still owes them five months' back pay.
Almost half, or 88 of the over the 200 construction workers of Imperial Pacific International, will have to leave the CNMI by the end of this month because their H-2B visas are expiring.
Genting Malaysia's Resorts World Genting said one of its security workers has tested positive for Covid-19 during routine health screening protocols. The company said the worker is receiving treatment at a government hospital and did not interact with guests.
The number of non-residents workers employed by Macau's hotel, F&B, gaming, and entertainment sectors dropped by 13.5 percent between January and October of this year to about 61,000, according to data published by the Labour Affairs Bureau (DSAL).
Three construction workers at the Galaxy Macau expansion construction site have died from a scaffolding collapse on Tuesday, local media reports. According to the Labour...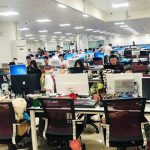 The Department of Labor and Employment (DOLE) is expecting a fall in the number of new foreign workers in the Philippines Offshore Gaming Operations...