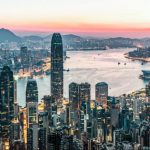 Hong Kong's Secretary for Food and Health has confirmed the relaxing of quarantine requirements for non-Hong Kong residents in Guangdong and Macau starting around mid-May.
Tourism appears to be firmly on the rebound in Macau, with a total of 189,840 visitor arrivals over the past week, which is a record high since the pandemic struck over a year ago.
Macau received 427,122 visitors in February, a 23.3 percent decline from the previous month.
Information from the Statistics and Census Service (DSEC) indicated that a total of 447,000 guests checked into Macau hotels and guesthouses in January, a decline of 58.6 percent year-on-year.
Information from the Statistics and Census Service (DSEC) indicated that per capita spending of visitors to Macau increased by 77.3 percent year-on-year to MOP3,129 (US$407) in the fourth quarter of 2020.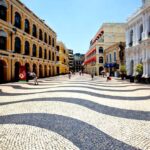 Macau's tourism officials are pressing the mainland government to restart the Individual Visit Scheme (IVS) electronic visa, which would allow for more seamless travel between the two countries. 
The Shambala casino recorded nearly 50,000 visitors in the three months that it was open in late 2020, and it contributed 95 million rubles (US$1.3 million) to the budget of Primorye.
The number of visitors to Macau during the first five days of Chinese New Year was down 70 percent compared to 2020 to 63,000, far below MGTO expectations of 100,000 visitors. The majority of visitors came from Mainland China entering through land borders. 
Average daily visitor arrivals to Macau exceeded 21,000 around the New Year's Day between December 31 and January 3, while the average occupancy rate of local hotels exceeded 67 percent. On New Year's Eve, Macau registered 30,747 visitor arrivals, the highest daily record over the last eleven months.
Macau's international airport expects to receive 3.8 million passengers in 2021, only 40 percent of the 2019 figure, as the economic impact of the Covid-19 pandemic endures.