Home
Victorian Commission for Gambling and Liquor Regulation
Victorian Commission for Gambling and Liquor Regulation
Victoria's casino regulator did not attempt to interview Crown Resorts staff who were arrested and imprisoned in China for illegally promoting gambling until after one of them appeared on television two years into the watchdog's investigation.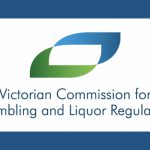 While it may be the executives of Crown Resorts that are squirming in their chairs under questioning these past weeks at the Sydney probity hearings, the revelations are also casting a harsh light upon the failures of the regulators in a neighboring state, the VCGLR.
Crown Resorts Limited confirmed that it has received a Show Cause Notice from the Victorian Commission for Gambling and Liquor Regulation (VCGLR) relating to Crown Melbourne's compliance with its Internal Control Statement for junket operations.