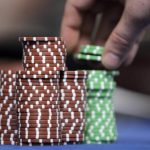 A bill seeking to plug some of the gaps in Philippines' tax regime covering Philippine Offshore Gaming Operators (POGO) has reached the Senate plenary on Tuesday. 
The lower house of the Russian parliament is mulling legal revisions which would require lottery operators to provide a much larger cut of the profits to the state tax authorities.
A Macau court has issued a ruling determining that the gondola ride service at The Venetian will have to pay MOP18.9 million (US$2.3 million) in tourism taxes.
Russian authorities have revealed to the local media that the state's take in gambling taxes for the year 2020 reached RUB1.59 billion (US$22.3 million).
In response to questions from an opposition lawmaker, the Suga government has confirmed that it no longer plans to establish a system of taxation for the casino winnings of foreign visitors.
The Macau government collected MOP29.8 billion (US$3.7 billion) in gaming taxes in 2020, a 73.6 percent year-on-year drop from the previous year, official data showed. 
The Philippines' House of Representatives has passed a new bill imposing taxes on Philippine Offshore Gaming Operations (POGOs), but it will still need to be reconciled with upper house legislation before it can become law.
Taxes collected by the Bureau of Internal Revenue (BIR) from the Philippine Offshore Gaming Operators (POGOs) increased to PHP7.18 billion (US$151 million) in 2020, despite the suspension of operations last year due to community lockdowns and the flight of many firms.
The Philippine House of Representatives has started considering the substitute bill to House Bill 5777 on taxing persons engaged in Philippine Offshore Gaming Operations (POGOs). House Committee on Ways and Means Chair Joey Sarte Salceda hopes the additional revenues will prove useful for the cash strapped government. 
The Philippine Court of Tax Appeals has affirmed the denial of a tax refund claim from Prime Investment Korea, a junket gaming operator, over the corporate income tax it paid for the year 2014.