Home
political opposition
Hokkaido Governor Naomichi Suzuki's decision to drop out of the Japan IR race represents the collapse of the strongest IR initiative outside of the Kansai and Kanto regions.
Political parties and citizens opposed to an IR bid at Yamashita Pier are launching movements both to recall Fumiko Hayashi as mayor of Yokohama as well as to subject any casino construction plans to a popular referendum.
Yokohama Mayor Fumiko Hayashi is facing renewed indications that the plan to build a major IR at Yamashita Pier will face fierce political opposition both from a significant portion of the business community and a majority of the population.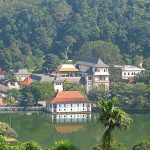 Sri Lanka will raise an annual licence fee for casinos from 200 million to 400 million rupees, Finance Minister Mangala Samaraweera was cited as...
Harumi Takahashi has confirmed that she will be stepping down as governor of Hokkaido Prefecture next spring, a serious blow to prospects for a local IR bid.
A bill to move Goa's floating casinos onshore to a gaming and entertainment zone was to have been discussed at a cabinet meeting on Oct. 31st, for passage during the winter session of the assembly, though the move was scuppered due to opposition from the Bharatiya Janata Party (BJP).