Macau authorities have reportedly opened seven cases related to illegal online gambling in the first half of the year, local media reports.
Police in Macau are probing the fatal stabbing of a 41-year-old man from mainland China in Sands China's Conrad Hotel.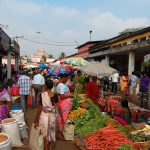 The Goa government on Monday formed a Special Investigation Team (SIT) to crack down on "matka gambling" in the state, on directions from the...
Malaysian police are looking into a video recording that shows seven policemen from the Muar district in Johor apparently fraternizing with a known gambling...