Philippine Bureau of Internal Revenue Deputy Commissioner Arnel Guballa has told senators that latest projections show POGO tax collections settling at (US$82.3 million), just half the PHP7.18 billion raised in 2020.
The Anti-Money Laundering Council (AMLC) has relaxed the registration guidelines for Philippine offshore Gaming Operators (POGOs) as well as for real estate developers and brokers.
The Philippines' House of Representatives has passed a new bill imposing taxes on Philippine Offshore Gaming Operations (POGOs), but it will still need to be reconciled with upper house legislation before it can become law.
Taxes collected by the Bureau of Internal Revenue (BIR) from the Philippine Offshore Gaming Operators (POGOs) increased to PHP7.18 billion (US$151 million) in 2020, despite the suspension of operations last year due to community lockdowns and the flight of many firms.
The Philippine House of Representatives has started considering the substitute bill to House Bill 5777 on taxing persons engaged in Philippine Offshore Gaming Operations (POGOs). House Committee on Ways and Means Chair Joey Sarte Salceda hopes the additional revenues will prove useful for the cash strapped government.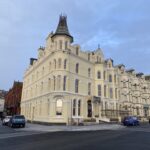 Exodus is a strong word. The Greek term conjures up mental images of mass migration on a biblical scale and therefore shouldn't be used lightly, yet it is hard to find a better way to describe what is happening in the Philippines right now.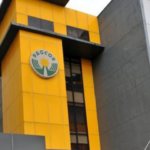 The Philippines gaming regulator is looking to set a tax rate of 42.5 percent on GGR for land-based casinos offering online gambling - which is also known as "PIGO" (Philippines Inland Gaming Operator), according to a source close to the matter.
Great Empire Gaming and Amusement Corp., one of the POGOs that had been based at Subic Bay, has shuttered its business under the Covid impact, putting a thousand Chinese out of work.
Manila's property sector is bracing for the continuing exodus of Philippine Offshore Gaming Operators (POGOs) and their service providers as almost 300,000 square meters, or 17 percent, of total office space will be vacant by year-end.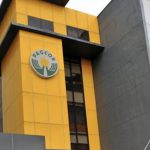 The Philippine Amusement and Gaming Corporation (PAGCOR) has warned that more gaming firms could close down as a result of stringent tax rules and...