Home
non-gaming amenities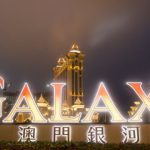 Galaxy Entertainment said it expects further headwinds from the Covid-19 pandemic after reporting a Q2 loss, but said it remains committed to its expansion plans and its pursuit of a license in Japan. 
Previewing the kind of facility which may eventually be available in Japanese IRs, Marina Bay Sands in Singapore has opened a luxury Japanese restaurant called KOMA, which has a capacity to host over three hundred people.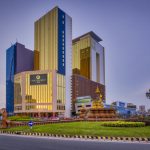 NagaCorp says 90 percent of its $3.5 billion Naga 3 property will consist of non-gaming amenities, with a strong focus on high-tech elements.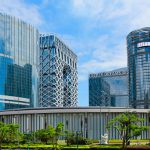 Melco Resorts & Entertainment posted a 4 percent gain in Q1 revenue, driven mostly by mass market table games in Macau, though the operator posted flat revenue from its operations in Manila and said it had turned cautious on the market due to increased competition.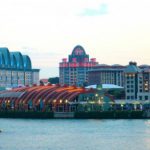 Marina Bay Sands and Genting Singapore will pay fair market value for the land they have been allocated as part of a S$9 billion ($6.65 billion) expansion of their properties in Singapore, local media reports.
Nagacorp said that after discussions with the Hong Kong Stock Exchange it is clarifying that its $3.5 billion expansion plan for Naga 3 counts as an acquisition of assets under listing rules.