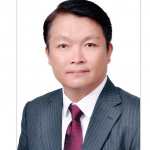 Macau's incoming Secretary for Economy and Finance Lei Wai Nong said the government will provide more detail on the re-tender process for the six casino concessionaires in April, 2020 and stressed the priority will be on the interests of the local people. 
Yokohama Mayor Fumiko Hayashi's announcement that her government would make an IR bid reshaped the licensing race in a way that few other events have done.
The anticipated IR bid at Osaka Yumeshima is getting a push not only from the major business organizations in the region, but also by...