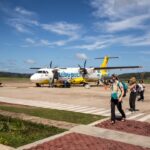 Cebu, with its white sand beaches and coral reefs, was one of the most visited tourism destinations in the Philippines in 2019 and has sparked the interest of integrated resort investors as a potential gaming hub.
The Osaka government has given up on specifying in its official documents when the prospective Yumeshima IR would actually have its full opening. The target date has had to be revised backward several times, and at this point the authorities feel that it is better not to be specific.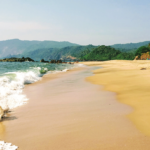 One gaming operator to watch in 2021 will be India's Delta Corp., whose stock got a mid-month bump in December after it announced it had received approval in principle to build an integrated resort on shore in Goa.
The Wakayama Prefectural Government has acknowledged that there will be a delay in the national timeline for developing IRs, but the local government remains keen on opening Japan's first IR, which they now envision may be possible in spring 2026.
The Yokohama Chamber of Commerce & Industry has reiterated its strong support for IR development in the city, even as Mayor Fumiko Hayashi stated that she would respect the results of a popular referendum that went against the initiative.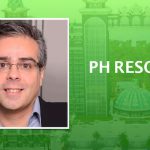 Angel Sueiro, chief operating officer of PH Resorts, talks with Asia Gaming Brief managing editor Sharon Singleton about the concept for the company's next property in the highly competitive Clark Freeport Zone and opportunities post-Covid 19 in the Philippines. The mass market is paying the bills, but international visitors are needed to put the cream on top.
Ted Chan, Galaxy Entertainment's COO for Japan, has welcomed the shift in the national IR development timeline and reiterated his firm's intention to make a bid.
A poll conducted by the Nihon Keizai Shinbun and TV Osaka suggests that local opposition to the construction of the proposed IR at Yumeshima in Osaka may be increasing, with 52 percent opposed versus 37 percent in favor.
Both Caesars Korea and Mohegan's Inspire Resort have suspended construction of their facilities in Incheon for months, with no word on when the building will continue. The outlook for the Caesars IR is particularly cloudy.
Yokohama Mayor Fumiko Hayashi stated for the first time that should the city be forced to hold a referendum on IR development and lose the vote, she would respect the people's decision and withdraw the city's candidacy.