There's no doubt that the integrated resorts springing up across Asia were targeted at China's VIPs, but with that market in retreat there's little sign of high rollers from other jurisdictions stepping up to take their place.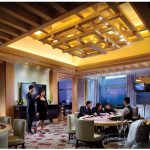 None of Macau's operators, or junkets, are showing confidence that VIP trends or demand are organically improving, despite positive macro leading indicators, analysts at Morgan Stanley wrote after a recent trip to the territory.
Systemic shifts in the long-term relationship between China and the U.S. are underway, with the two economic superpowers charting an increasingly divergent path, and the change in course may have major implications for Macau's operators, according to a leading risk consultancy.