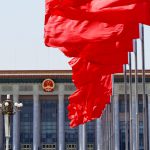 There's no getting away from it. China is and is always likely to be the dominant force in tourism trends in Asia, just through sheer strength in numbers.
The AGB Webinar hears from Professor Wolfgang Arlt of COTRI, Shirley Tam of Okada Manila and Desmond Lam of UMAC to discuss future expectations...
Foreign Affairs Secretary Teodoro Locsin Jr wants to remove the visas-upon-arrival privilege for foreigners, amid claims that the surge of Chinese tourists might be...