Government spokesmen and ruling party executives in Japan refrained from making extensive comments about the start of the trial of former Senior Vice Minister Tsukasa Akimoto on charges of accepting bribes from 500 .com and witness tampering. LDP Secretary-General Toshihiro Nikai did tell the media that they were "quietly watching" the trial.
The Malaysia Anti-Corruption Commission has arrested a high-ranking businessman suspected of accepting bribes worth RM300,000 for help in releasing 22 Chinese nationals held in an online gambling bust. The man carried the title of "Datuk Seri," which denotes a high rank.
A Chinese national and former employee of 500 com has been handed a suspended prison sentence for his part in the casino bribery scandal. Zheng Xi, a former executive of the company's Japan unit, had argued that he had only served as a translator.
In the wake of the 500 com bribery case, the Suga government has been proposing new rules for contacts between Japanese government officials and IR operators. However, these regulations are being criticized for being ambiguous in certain key areas.
Two of the defendants in the 500 com casino bribery case, Akihito Awaji and Fumihito Sato, have received prison sentences after admitting to guilt in attempting to bribe witnesses on behalf of former Senior Vice-Minister of the Cabinet Office Tsukasa Akimoto.
Zheng Xi, who says he was acting under the title of 500 com vice-president, admitted guilt in the bribery case to the Tokyo District Court, but sought a lighter sentence on the claim that he was not one of the authors of the scheme to bribe Japanese politicians, but simply acted as an interpreter.
Tokyo prosecutors have asked the court to sentence two men involved in witness tampering in relation to the 500 .com bribery scandal to 14 months in prison. These men have confessed to assisting former Senior Vice-Minister of the Cabinet Office Tsukasa Akimoto in bribing witnesses to recant their damaging testimony against the politician.
Former Senior Vice-Minister of the Cabinet Office Tsukasa Akimoto has made his first request to the Tokyo court for bail after he was rearrested on witness tampering charges in connection with the 500 .com bribery case.
The Myanmar military is investigating at least three senior officers for allegedly accepting bribes from the Karen Border Guard Force.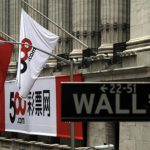 It has been ten months since the 500 Dot Com bribery case broke into public view, but the net of justice has yet to fall upon and to wring confessions out of those who are widely believed to be the most guilty.