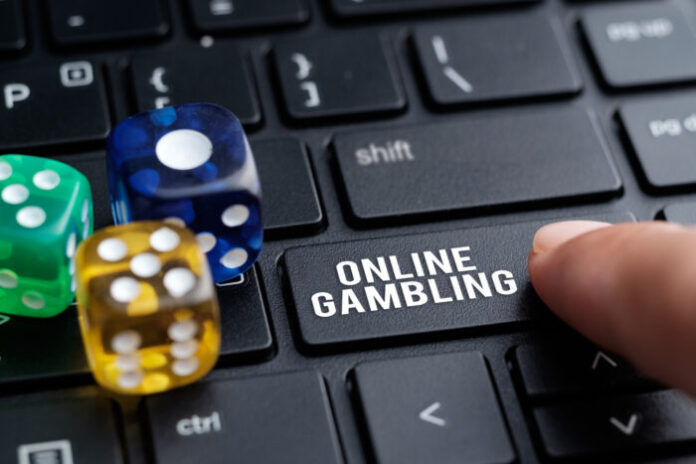 Land-based suppliers have been relatively slow to the digital party, but will likely have some advantages over pure online players as they expand their offering into the space, analysts say.
During the recent 2Q21 results season, the main focus was on how the nascent digital businesses of companies such as Scientific Games, Aristocrat, and International Game Technology are performing and what will be the next step. 
The main drive for the pivot online is without doubt the expected fast growth of the industry in the U.S. since having been liberalized in 2018. Should Asia ever follow suit, they would be in leading positions given their dominance of land-based play in the region.
"It is hard to predict market share for suppliers but there is emerging data that suggests US casinos could soon generate up to 25 percent of gaming revenue from online products," said Andrew Klebanow, principal of C3 Gaming. "This is not to imply that online gaming will one day comprise 25 percent of US gaming.  Rather, those casinos that are allowed to offer online gaming to players in the states where they have bricks & mortar casinos could enjoy that kind of revenue."
Without a doubt, the major online players, especially the Europeans, are decades ahead of their land-based counterparts and there have been a considerable number of mergers and acquisitions to leverage their expertise.
However, brand recognition plays a major role, says Chad Beynon, managing director gaming/lodging/theatre at Macquarie Securities.
"To start, suppliers such as IGT have been producing slot content for decades. They know how to work with IP, and they have a vast amount of data on what kind of content, game styles, bonus/jackpot structures, RTP, etc that players like and respond to," he said.
"With the vast majority of iGaming play focused on online slots, suppliers have a strong foundation to build their digital strategies upon. Further, the most popular online slot games in the market today are actually the well-known land-based franchises that have been ported over to the digital realm."
Beynon said that IGT estimates it currently has 25 percent of the U.S. iGaming market, which would be well above any pure-play online competitors. 
Macquarie forecasts the industry will grow from $1.6 billion in 2020 to $10 billion by 2025, representing a 45 percent compound average growth rate. It will reach $23 billion by 2030, with the CAGR slowing to 31 percent.
"Unlike on the land-based side, capex is minimal and the only real expense is R&D and engineering/development labor," Beynon said.
The three suppliers have all adopted different approaches to entering the digital market, but all three are projected to see strong growth.
"Aristocrat's initial focus was on the Social Casino market and they have expanded into Casual games and even First person games outside of the traditional casino market," said Todd Eilers, principal Eilers & Krejcik Gaming.
"They are now looking to set up a real-money iGaming operation, but are a bit behind some of the other traditional vendors. However, we would expect Aristocrat to become a meaningful player once they launch given their success in the land-based market." 
Scientific Games purchased NYX to jump-start its online B2B business and currently has the largest number of game titles available through independent studios and the company's own proprietary games.  
Most recently Scientific Games announced its intention to sell its lottery and sports betting business and to focus solely on its gaming business including both land-based and online operations.  
"Finally, IGT also has a meaningful and growing online gaming business. They did sell their social casino operation several years back while both SciGames and Aristocrat still have social casino operations as part of their broader Interactive offering," Eilers said.
To date, analysts are not noting much cannibalization between the land-based and online sectors. The U.S. gaming industry reported record figures for 2Q,21 with both sectors powering ahead.
According to the American Gaming Association, 2Q21 revenue for all U.S. gaming hit a quarterly record high of $13.6 billion, with bricks and mortar generating $11.8 billion as properties across the country benefited from huge levels of pent-up demand as Covid restrictions were eased.
"If one were to look at the five US states that currently offer online gaming including New Jersey, Pennsylvania, Delaware, West Virginia, and Michigan, there is no evidence to date that bricks & mortar revenues are being cannibalized," says Klebanow. "Virtually every gaming jurisdiction in the United States is enjoying near-record gaming revenues, those with online gaming and those without.  People are gambling in casinos and they are gambling online."
However, there are question marks as to how long this may continue.
"This is a little tricky because while we have seen minimal cannibalization thus far, casinos have enjoyed tailwinds from pent-up demand, high savings rates through the pandemic, and stimulus money," Beynon said. "That being said, we think cannibalization has been less than feared."
Despite the current booming revenues, the land-based industry in the U.S. is maturing and has struggled to find a younger demographic, with analysts predicting long-term declining demand for land-based products.
"All three have to "manage" their slot machines capabilities considering our view that nearly ALL land-based operators in the US have permanently decreased their budgets for physical machines (for sales & leased)," says Susquehanna International Group investment analyst Joe Stauff. "Online gambling will dominate the industry over the long-term, we estimate it will follow the same dis-intermediation and adoption curve that we have seen in other industries (i.e. retail, etc)."
As the U.S. online market grows and matures, there's still little movement in Asia outside of the Philippines. Should the barriers fall, however, the major suppliers would likely be front and center with their digital offerings.