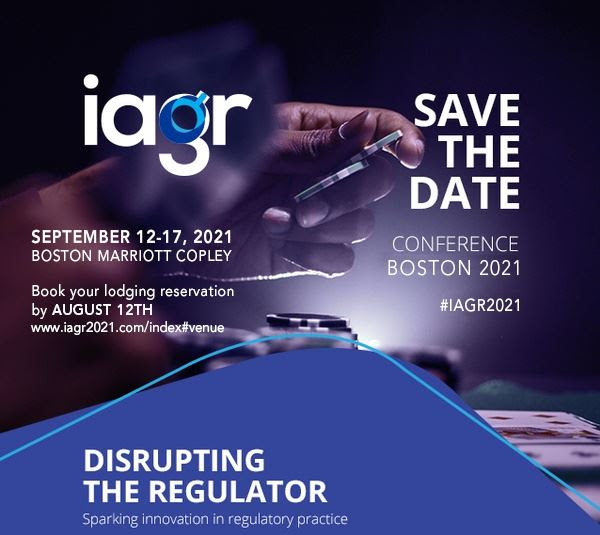 IAGR is looking forward to welcoming international gambling regulators and industry stakeholders to Boston for its conference, Disrupting the Regulator, this September.
However, since many members aren't able to enter the United States, IAGR has created a digital ticket option.
IAGR2021's digital ticket gives attendees access to:
Live-streamed access to all sessions taking place in the main room – that's over 20 live sessions running from 13–16 September
Live-streamed access to the official opening and welcome sessions
Access to the conference app so digital attendees can as­­k questions and engage with speakers and other attendees during the event
One year's access to the recordings of all conference sessions – so attendees can watch the content in their own time, as many times as they like
"It's been a time of enormous disruption, change, and innovation across the industry," says IAGR President, Mabutho Zwane.
"Yet as we all chase our tails, it can be easy to lose sight of the big picture and how regulation is evolving globally.
"Your ticket to IAGR2021, whether you attend digitally or in the flesh, allows you to step back and hear from expert speakers and panel discussions on the latest research, trends, and innovative solutions."
The organizers have recently extended their early bird ticket deadline to August 15, 2021.
More information about the event can be found here.