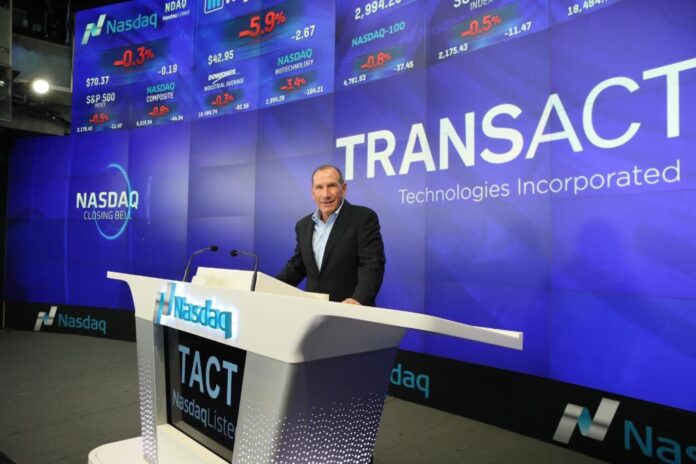 TransAct Technologies reported broad-based recovery across its markets in the second quarter of 2021, due largely to U.S. domestic reopenings. 
Net sales for 2Q21 was $9.3 million, up 76 percent year-on-year. It posted a slightly widened net loss of $2.1 million in the year, whilst EBITDA loss remained the same year-on-year at $2.5 million.
"We are also thrilled to see our Casino and Gaming market benefit from domestic reopening tailwinds with sales up 155 percent year-over-year and 21 percent sequentially over the first quarter of 2021," said Transact Chairman and CEO Bart C. Shuldman.
"I am incredibly proud of our team's execution, and our results demonstrate that our industry is leading BOHA! ecosystem and casino products remain well-positioned to capitalize on the re-opening of the global economy. I believe that TransAct will continue to execute at a high level on its initiatives and that the challenges of safely re-opening only increase the value proposition of TransAct's solutions in a post-COVID economy."
For more detail visit TransAct Investor Relations.