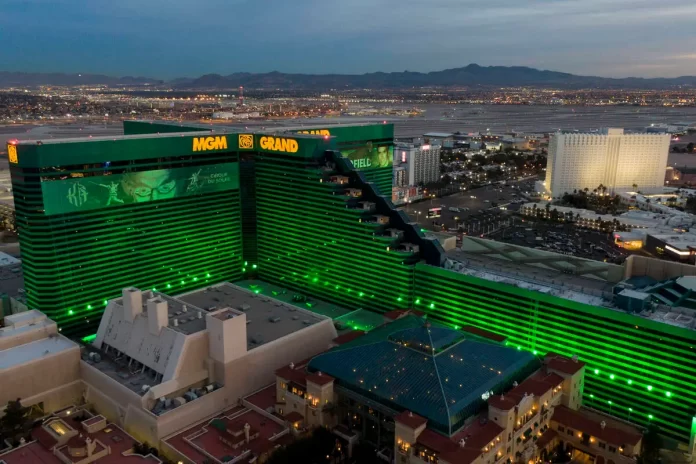 Casino property giant VICI Properties saw a 110.7 percent increase year-on-year in total revenues for the first quarter of 2023, totaling $877.6 million.
VICI Properties confirmed that the acquisition of the remaining 49.9 percent interest in the MGM Grand/Mandalay Bay joint venture has been accomplished. The company already saw strong results in 4Q22, with a 100.9 percent increase year-on-year in total revenues, while the acquisition of MGM Grand and Mandalay Bay boosted the bullish performance.
According to the 1Q23 results, VICI acquired four gaming properties in Alberta, Canada for C$271.9 million ($201 million), representing its first international investment. At the same time, the company announced the expansion of its existing partnership with Great Wolf Resorts via a construction loan of up to $287.9 million.
The Chief Executive Officer of VICI Properties, Edward Pitoniak, noted that the 1Q23 results "continued the momentum VICI generated in 2022", while the firm kept expanding its platform, cultivating new and developing partner relationships, and accessing liquidity opportunistically.  
Pitoniak mentions that VICI added a new partnership and tenancy agreement with PURE Canadian Gaming with the acquisition of PURE's four Canadian casinos. "VICI's international expansion opens up a new frontier of investment opportunities as VICI aims to be an owner of premier global experiential real estate," notes the head of the property giant.
"Our 1Q23 activity highlights VICI's focus on building off of our transformative 2022 and our relentless pursuit of attractive domestic and international growth opportunities both within and outside of gaming," furthers the CEO.