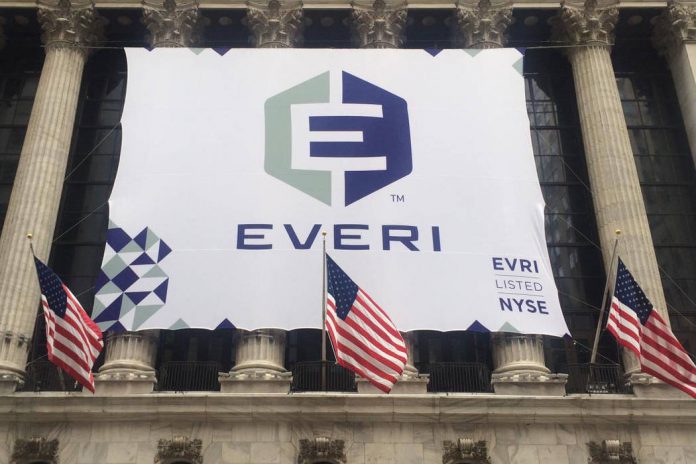 Everi Holdings reported record earnings in 4Q21 and the full 2021 calendar year, driven by successes in both its games and fintech segments. 
4Q21 revenues rose 51 percent year-on-year to $180.4 million, whilst net income grew to a record $89.4 million. Adjusted EBITDA increased 45 percent to $88.8 million.
The strong figures also allowed for the company to report record financial performance in 2021, with revenues up 72 percent, EBITDA up 97 percent, and a swing to profit of $152.9 million in the year.
Everi president and chief operating officer Randy Taylor said that despite the year beginning with substantial pandemic impacts, its gaming business achieved record gaming machine unit sales – 1910 units, which beat pre-pandemic results by 62 percent. 
Looking ahead, Taylor said: "With annual industry replacement sales expected to increase in 2022, the investments we have made to expand and extend our Games portfolio have positioned Everi to achieve consistent progress towards our longer-term target of a 15 percent ship share for units sold."
Its fintech business also generated significant year-on-year growth in same-store financial access transactions and funds processed which exceeded historical growth rates. Meanwhile, Everi's Loyalty and RegTech software solutions recorded double-digit revenue increases.
"During the quarter, we facilitated more than 31 million transactions that delivered nearly $10 billion in value of funds to casino floors, a 25 percent increase over the then-record level of funds delivered in the pre-pandemic 2019 fourth quarter," said Taylor.
Looking to 2022, the company said it expects a continued increase in revenue, adjusted EBITDA and net income, driven by continued increases in the installed base of gaming operations units, higher annual unit sales for gaming machines and positive same-store growth trends in the Company's financial access services, increased revenues from Loyalty and RegTech software solutions and higher annual sales of FinTech hardware.