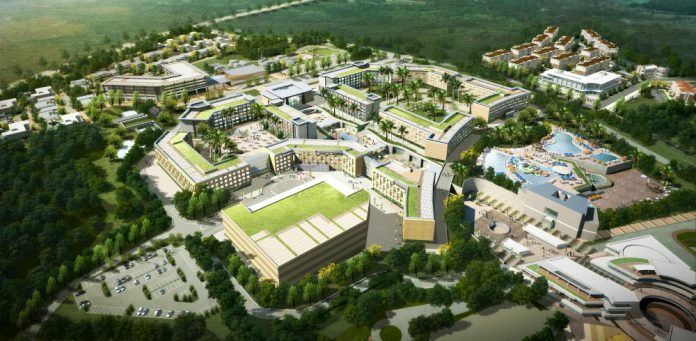 Landing International Development posted a wider loss for 2019 and said it's seeking to raise $137.1 million ($17.6 million) through a placing of shares to support general working capital for its operations on Jeju Island, South Korea.
In a filing with the Hong Kong Stock Exchange, the company said it agreed to place 586,979,742 shares with a placing agent at HK$0.235 a share. The stock will be placed with not less than six investors, who should ultimately be independent third parties.
The placing represents 20 percent of the issued share capital of the company and 16.67 percent as enlarged.
For 2019, the company said revenue dropped by about 61 percent to HK$815.5 million, while its loss ballooned to $2.1 billion from $705.1 million the prior year. Landing attributed the fall in revenue and broader loss to a decline in its gaming business. It said a fair value loss on investment properties, the impairment of property plant and equipment as well as an increase in depreciation charges had also been contributing factors to the loss. 
Revenue from gaming plunged from $1.48 billion to $213 million last year, it said, giving no further explanation.
The company cautioned that the coronavirus outbreak had delayed the preparation of its annual results, but it has decided to publish the unaudited figures to avoid further unnecessary disruption.
Landing operates Jeju Shinhwa World, which spans an area of about 2.5 million square metres.
The company transferred its casino license from the Hyatt Regency Jeju in February 2018 to the new resort. The casino has a gaming area of approximately 5,500 square meters. It's the largest foreigners-only casino in Jeju with 155 gaming tables, 239 slot machines and electronic table games. 
While acknowledging the current crisis will have a major impact on the business, Landing said it would continue to roll out facilities at the integrated resort. In Q2, the company expects to open a seasonal garden park to cater for what it says is "increasingly popular nature