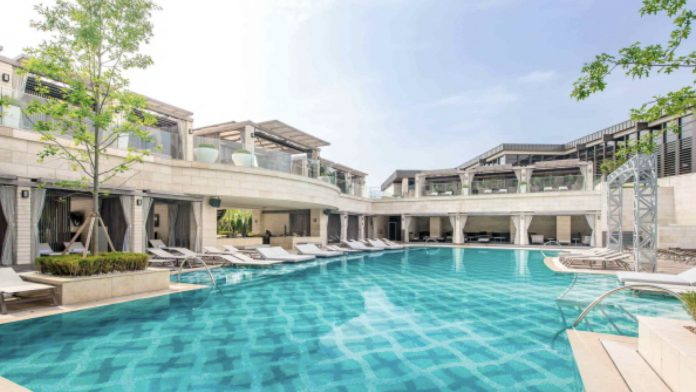 As it attempts to ramp up its business and to recover from the Covid-19 slump, Paradise City has announced that it is opening an outdoor swimming pool for its guests.
Social distancing measures are to be kept in effect, with sun chairs spaced widely around the pool, and water quality checks conducted three times a day. Teams responsible for Covid-19 disinfection roam the hotels on a daily basis, giving their attention to all restaurants and other public spaces.
Paradise City is offering various discount packages for families who use its pools in order to increase the flow of visitors.
Last week, Paradise City announced a separate measure to recover visitation: a special campaign at its new Wonderbox indoor theme park tol allow customers to rent out the entire facility for exclusive use.