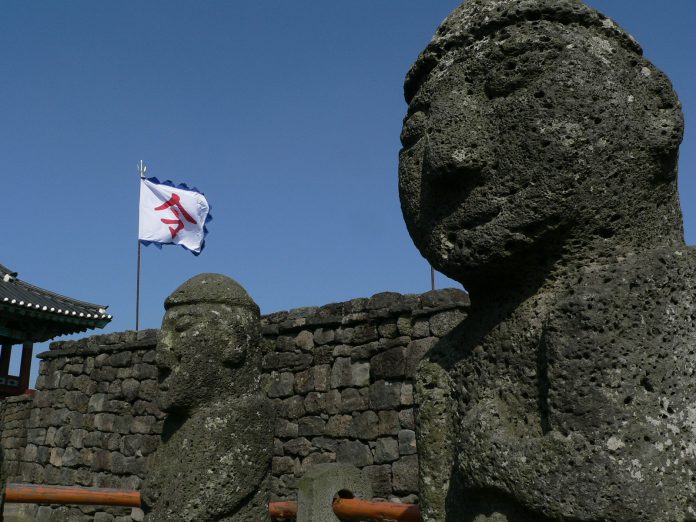 South Korea's three major operators are likely to come through the economic downturn caused by the Covid-19 pandemic without too much difficulty, but the smaller and weaker operators on the island of Jeju may face a much tougher time, analysts say.
The South Korean casino market is dominated by three major players—Paradise Co., Grand Korea Leisure (GKL), and Kangwon Land.
Privately-held Paradise Co. operates four foreigner-only casinos in the country. These are Paradise Casino at Paradise City in Incheon, Paradise Casino Walkerhill in Seoul, Paradise Casino Busan, and Paradise Casino Jeju Grand.
Government-owned GKL operates three foreigner-only casinos under the Seven Luck brand; namely, the Seoul Gangnam Casino, the Seoul Hilton Casino, and the Busan Lotte Casino.
Finally, government-owned Kangwon Land operates a single casino in a remote part of Gangwon Province, but this facility has the distinction of being the only casino in the nation where it is legal for South Korean nationals to come and wager on games of chance.
All three of these firms have witnessed steep declines in their revenues since the Covid-19 crisis took hold, first by choking off the flow of patrons from abroad—mainland Chinese visitors above all others—and then, in many cases, forcing long-term suspensions of operation.
That said, analysts do not foresee the economic impact as being serious enough to threaten South Korea's big three with any permanent closures or major realignments.
In the case of Paradise Co., it is known to have deep pockets and is already spending heavily on new promotional campaigns to bring local customers back through its doors, especially to its non-gaming facilities such as its hotels, swimming pools, and its new indoor theme park Wonderbox.
GKL and Kangwon Land have even less to worry about. Since they are owned and operated by the South Korean government, bankruptcy isn't really a concern. GKL's casinos are meant to draw US dollars from visiting tourists, and Kangwon Land serves as the centerpiece for the economic revitalization of a depressed former mining community.
"The damage hasn't been as extensive as I initially thought it was going to be."

Perhaps this is part of the reason why Kangwon Land's Executive Producer and General Manager of the EGM Division Raymond Choi can be so upbeat: "The damage hasn't been as extensive as I initially thought it was going to be."
Choi was speaking of the condition of the Kangwon Land resort itself, but he noted that the picture is quite different for the local people: "The surrounding community has been devastated because there's been no business with the casino or hotels. The local businesses have suffered a lot. I think up to 70 or 80 percent losses of income." He adds that about half of the surrounding shops and restaurants have closed.
Choi believes that once it reopens its doors, Kangwon Land will bounce back almost immediately, probably more robustly than any other casino in South Korea.
"I think that as soon as we reopen our casino and hotel, business will get back to a normal level quickly… Being the only casino that allows local people has such an advantage over other casinos," he notes.
The other two major firms will likely see a slower return to normality since their casinos depend exclusively upon foreign patrons. Some foreigners live in South Korea, and so in major urban areas the casinos will not be entirely empty, but until the airports are humming with customers arriving from abroad, they can only hope to do a fraction of their normal gambling business.
The situation, however, is considerably more dire for the small casinos on the island of Jeju.
Aside from the previously mentioned Paradise Casino Jeju Grand in the Maison Glad Hotel, the other seven gambling facilities here are the Gongzi Casino in the Ramada Plaza Hotel (Gongzi Group), Landing Casino at Jeju Shinhwa World (Landing International Development), LT Casino at the Lotte Hotel Jeju (Lotte Corp.), Jeju Sun Casino at the Jeju Sun Hotel (Bloomberry Resorts), Majestar Casino at the Shilla Hotel Jeju (Hotel Shilla Co.), MegaLuck Casino at KAL Hotel Jeju (New Silkroad Culturaltainment), and Royal Palace Casino at the Oriental Hotel (Jeju Oriental Hotel).
Gaming Korea Director of Strategic Planning Jeff Heo notes, "For the small Jeju casinos, they've really had no foreign guests coming to Jeju, and the tourist volume has dramatically decreased."
Lacking the government support of GKL or Kangwon Land, and in some cases the deep pockets of Paradise Co., and furthermore with virtually no resident foreigners in the local area to bring in at least some casino business, these firms are facing a much harder road.
Moreover, Heo adds that "Jeju casinos have very small marketing budgets compared to the big casinos like Paradise, GKL, and Kangwon Land."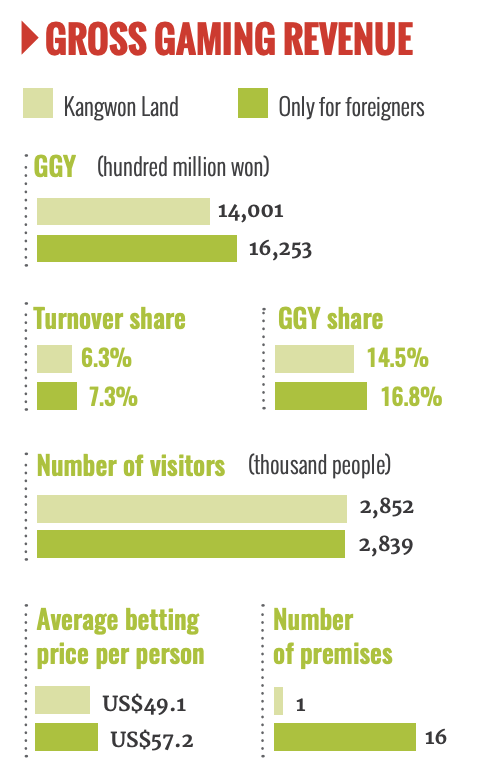 ---
June revenue improved for GKL
Grand Korea Leisure saw casino sales in June rise 20.5 percent from the prior month, boosted by revenue from table games, although they showed a drop of 68 percent from the prior year. The South Korean operator said sales were KRW12.48 billion ($10.4 million), down from KRW38.95 billion a year earlier. In May, sales were KRW10.36 billion. The company said table games revenue was down 69 percent year-on-year, but were up 29.4 percent from May. Machine sales were down 11.2 percent.
---
MegaLuck owner issues profit warning
New Silkroad Culturaltainment, operator of the MegaLuck Casino at KAL Hotel Jeju, has issued a profit warning for the six month period ending June 30. "The group is expected to record a net loss from the continuing operations of more than HK$47 million as compared to a net loss of approximately HK$23 million for the corresponding period in 2019," a statement to the Hong Kong Stock Exchange revealed. The increased losses were mainly attributed to "the significant drop in revenue from the group's entertainment business in Jeju, Korea, due to the outbreak of the novel coronavirus pandemic since January this year and the imposition of local travel and entry restrictions by the Korea government.