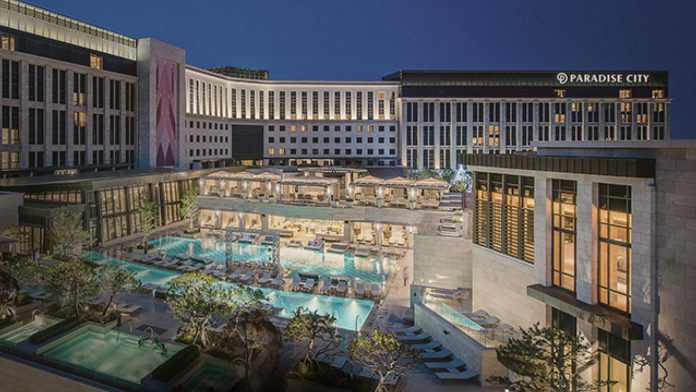 Paradise Co. announced on Wednesday that the May sales of its casino division fell 51.2 percent from the same month last year. The total sales figure was KRW29.8 billion (US$24.4 million).
Even these difficult results, however, represented something of an improvement: In April the casino division sales had been only KRW7.93 billion, 86.1 percent down from the same month last year.
Paradise closed its four casinos on March 23, reopening Jeju Grand on April 13 and the other three on April 20, well ahead of its major rivals.
South Korea had at one point seemed to have conquered Covid-19 infection, but more recently a number of new clusters have arisen.