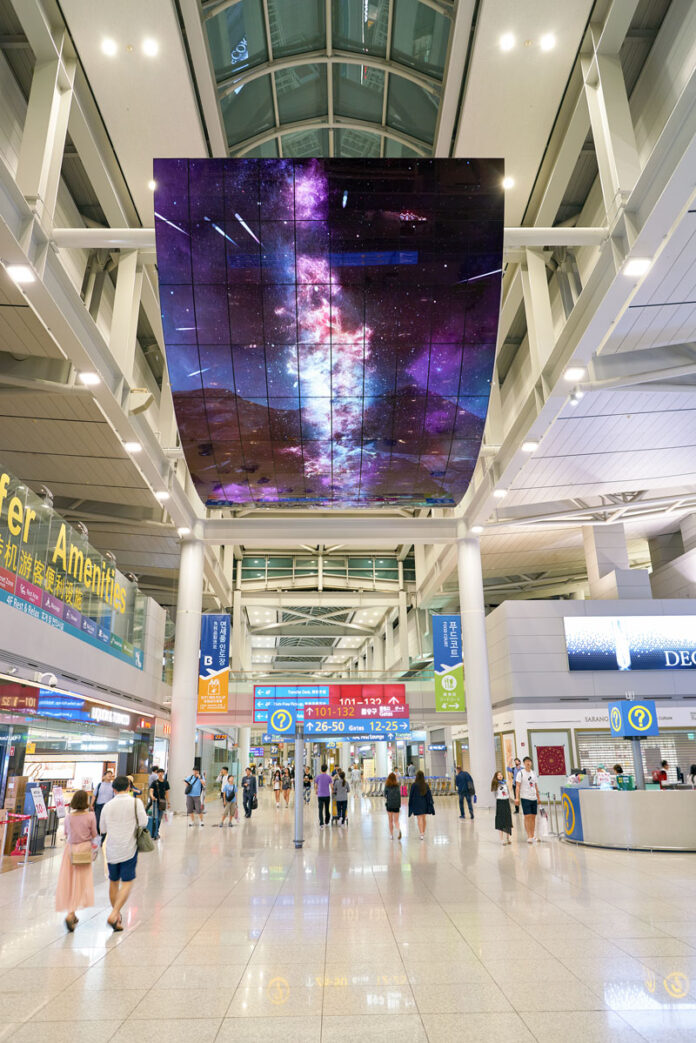 South Korea reopened its borders to vaccinated travelers from April 1st, providing some relief for its foreigner-only casinos, but recovery is expected to be a long haul given the lack of Chinese visitation.
The country has 17 foreigner-only casinos, eight of which are on the southern island of Jeju, with the latter in particular being heavily reliant on visitors from Mainland China. As Beijing sticks rigidly with its zero-Covid policy, China is expected to be the last area in Asia to reopen its doors, with most now looking out to 2023.
Only three of Jeju's casinos are actually open, including Landing International's Jeju Shinhwa World and Lotte Tour Development's Dream Tower. Both of these two larger resorts feature significant non-gaming amenities and as a result have generated revenue from the domestic market.
The Jeju casinos have sought relief from the government, petitioning for visiting locals from the peninsula to be able to gamble, but their pleas have fallen on deaf ears.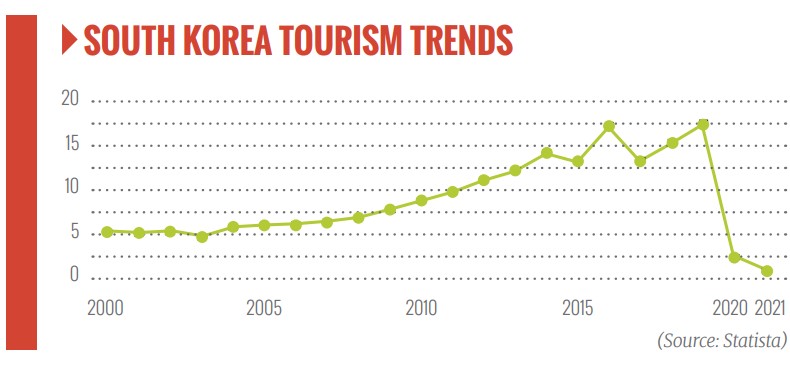 "There will come a point where the absence of any meaningful gaming revenue will take its toll as fixed expenses fully deplete cash reserves," says Andrew Klebanow, founder of C3 Gaming. "No business can survive indefinitely without customers, and Korea's policy of prohibiting its residents from gambling in all but one casino in the country could spell the demise of several properties."
Another key unknown for South Korea's casino sector will be the policies of the incoming administration towards the gaming industry. Little is known in this regard as yet, but what is known is that the new prime minister is conservative and likely to adopt a more hawkish tone towards China and South Korea.
Yoon Suk-yeol, a former top prosecutor, was narrowly elected in March and is expected to foster the country's traditional alliance with the U.S.
In the past this has proved disastrous for South Korea's foreigner-only casinos. Seoul's decision to install a U.S. anti-missile defense system in 2017 triggered a ban on group tours from China and a subsequent slump in tourism and revenue.
Still, Hazell Lee, an analyst with NH Investment & Securities, has a more upbeat view of the sector and sees light at the end of the tunnel.
Her top pick is Kangwon Land, which is the only operator where locals can gamble.
She sees the second line of recovery as being among the foreigner-only casinos, which have a strong non-gaming entertainment offering that can attract locals, while the foreigner-only casinos will be the slowest to recover.
A look at the most recent figures shows the resilience of the resorts that are able to generate non-gaming revenue, especially while locals are unable to travel overseas. Hong Kong-listed Landing has said 2021 revenue surged 70 percent due to strong domestic demand at Jeju Shinhwa World.
Jeju Shinhwa World is the largest integrated resort on Jeju and boasts a wide array of non-gaming amenities, such as a theme park and water park. During the year, the company launched a series of marketing campaigns aimed at attracting local tourists.
Paradise, which runs the Paradise City IR in a joint venture with Sega Sammy, as well as the Jeju Grand, Paradise Walkerhill and Paradise Busan casinos, also said it had seen strong hotel demand.
The company reported a 7.1 percent uptick in sales in 4Q21, supported mainly by a 57.3 percent increase in hotel sales. Sales at its IR business were up 8.4 percent. Jeju Dream Tower also noted significant local demand when it launched a marketing promotion at the end of last year.
It said it sold more than 8,500 room packages in just 70-minutes as part of their end-of-year sales. The sale was conducted through the Hyundai Home "With the spread of Corona, group inquiries are rapidly increasing, and sales from rooms to food and beverages and casinos are increasing significantly," it said at the time.
---
Midan City promoter granted an extension, seeks operator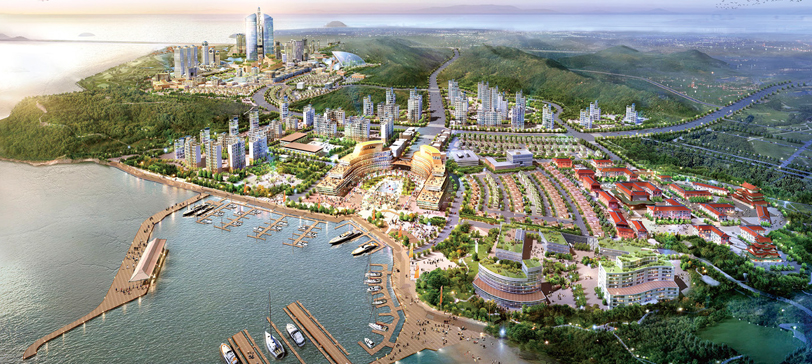 Guangzhou R&F Properties has been granted an extension for another year to complete its project in Incheon, South Korea and has pledged to find an operator partner. According to local media reports, this was the fourth construction deadline extension for the group, which now gives it until March 2023.
The company had sought a two-year extension, but the Ministry of Culture only conceded one and said it would be difficult for the group to push the deadline out any further. Guangzhou R&F's local unit, which is developing the project, has resumed construction after a three-year hiatus and will seek a casino operator and luxury hotel partner this year.
The reports said more than 80 percent of the structure has now been completed and the company plans to invest an additional 47 billion won after selling off land for residential apartments. The project is known as Midan City and it was given a preliminary license in 2014. It was originally a venture between Caesars Entertainment and Hong Kong's Lippo Group.
---
INSPIRE looks for a luxury lift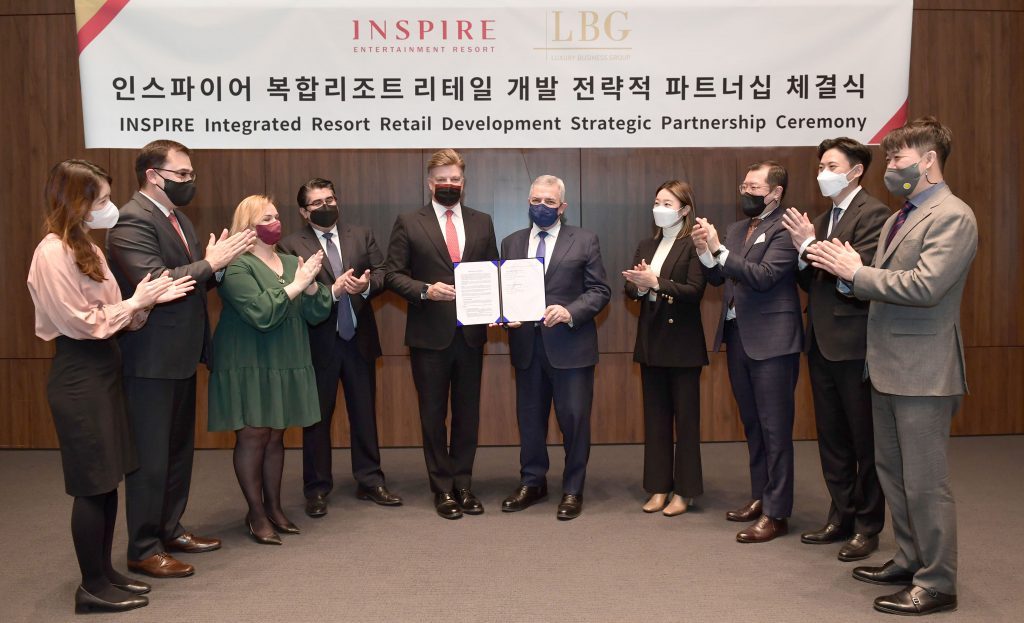 Mohegan Gaming & Entertainment's INSPIRE Entertainment Resort has teamed with the Luxury Business Institute Korea to develop a high-end retail strategy for the development. The Luxury Business Group is a consulting firm focused on luxury and premium industries in fashion, cosmetics, food and beverage.
"With the signing of a new business agreement between INSPIRE and Luxury Business Group, who are at the forefront of global luxury retail, we expect to set up a successful retail platform strategy and sales marketing for our luxury resort on Yeongjong Island," said Andrew Billany, INSPIRE's CEO.
"This will not only give an economic lift to Yeongjong Island and Incheon's economy but also differentiate INSPIRE by offering high quality, curated brands and experiences throughout the resort." INSPIRE is expected to open in 2023 in Incheon, close to the international airport in Seoul, one of Asia's busiest. Built over 461,661 square meters, the resort will be the largest in Northeast Asia.