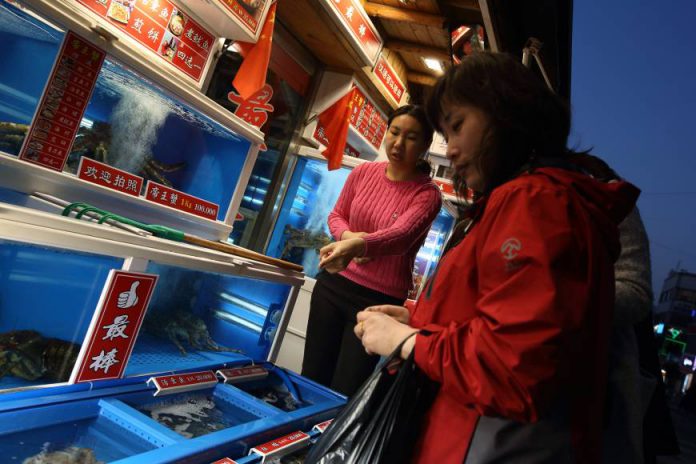 Amid concerns the inbound tourism growth rate of Chinese tourism traffic to Korea could weaken due to increasing competition from other countries in Asia, particularly Japan, CLSA Research says Korea still has a competitive price advantage.
Comparing the prices of package travel products from China to several countries in Asia, CLSA found Korea to still have a price advantage. 
"We compared the prices of group (package) tours to major Chinese tourist destinations (Korea, Japan, Thailand, Taiwan, Singapore, Indonesia and Vietnam) in Asia using Ctrip (from Shenzhen) and CITS (from Beijing)."
The average travel cost for these seven countries came to RMB931 ($145) per day. The travel cost to Korea is RMB754 per day, or 19 percent lower than the average. 
Group tour prices to Japan were 105 percent higher than to Korea, while semi-tours (a mix of package and free travel) and free tour prices (hotel and flight) were 38 percent and 11 percent higher than Korea as well.
"Given the large price gap between Japan and Korea, the profile of Chinese tourists visiting these two could be different. We have highlighted Chinese inbound traffic to Korea and Japan could grow strongly in tandem as both countries are popular destinations, and not alternatives."
"Considering the recent weak won-Rmb FX rate, we see YoY Chinese inbound traffic growth rebounding to over 20% soon."
Chinese tourists are Korean casinos' key market, with Grand Korea Leisure's southern Seoul casino and Paradise expanding floor space this year by 13 percent and 15 percent, respectively, in anticipation of more Chinese visitors. The government plans to draw 10 million Chinese visitors a year by 2020, an increase of 53 percent from 2012.