As we approach the two-year anniversary of the beginning of the global Covid pandemic, governments around Asia are finally beginning to take tentative steps to open their borders.
As vaccination rates have risen, even the most die-hard zero Covid administrations have realized that borders can't remain closed forever. The rise of the more contagious Delta variant has also helped to crystallize views that the virus is something we will have to learn to live with and manage.
Thailand, whose vaccination rate is still relatively low in the context of some of its neighbours such as Cambodia, has perhaps taken the boldest steps. It has thrown its doors open to fully vaccinated travellers from more than 60 countries where the Covid risk is deemed to be low.
They will now only have to remain one night in a government-mandated hotel while they wait for the results of Covid tests.
Vaccinated travellers from countries not on the safe list are still able to travel, but only to areas designated as blue zones, where they will have to quarantine for seven days before moving to other areas of the country. The zones include the islands of Phuket and Koh Samui, as well as the capital Bangkok, where vaccinations are more advanced.
Thailand's economy relies on tourism for about 18 percent of its gross domestic product and 18 months of isolation from the outside world is taking a heavy toll.
Elsewhere, Vietnam is beginning reopening to vaccinated travellers. From November, travellers will be able to venture to five provinces including Kien Giang, Khanh Hoa, Quang Nam, Da Nang, and Quang Ninh.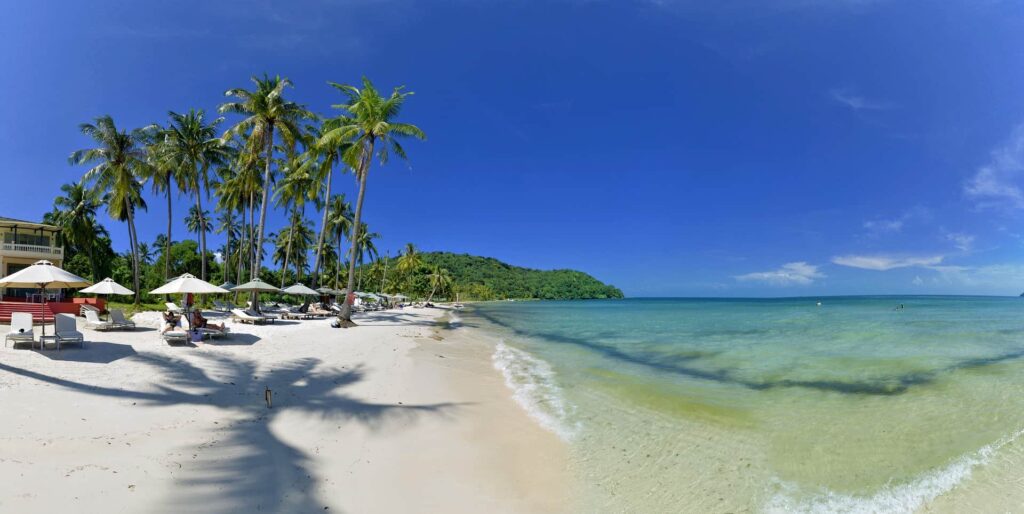 Phu Quoc island is in Kien Giang province and is home to the Corona Resort & Casino, while Quang Nam is home to Hoi An, in which Suncity's Hoiana resort and casino is located.
Singapore has vaccination lanes for vaccinated travellers from low-risk countries and has begun welcoming arrivals from Europe for the first time in one and a half years.
Japan is cutting back quarantine for business travellers to three days, while Malaysia has pointed to a likely border opening in December once its own population reaches a 90 percent vaccination rate.
In fact, there are very few countries in the region, which aren't actively talking and planning on how to safely reopen to international visitors. This will be music to the ears of operators in the countries where locals are not permitted to gamble.
However, in all of this picture there remains one key standout and that is the Greater China region.
"Beijing is steadfastly maintaining its draconian zero-Covid policies."
Entire cities are repeatedly being locked down, while Shanghai Disneyland was shut and 34,000 visitors tested due to the discovery of just one case. That's despite the fact that China has a relatively solid vaccination rate of about 81 percent of its population, according to Reuters data.
Hong Kong, a global financial hub heavily dependent on international trade, has gone backwards in recent weeks, tightening its already stringent 21-day mandatory hotel quarantine to close loopholes for certain categories of workers.
It has argued that this was a necessary step to be able to fully open the border with Mainland China.
Macau is still closed to nearly all international visitors apart from those from China.
Local outbreaks in Macau in August and September lead to immediate lockdowns and restrictions on travel, while a talked about reopening with Hong Kong no longer seems to be on the horizon. Macau residents can visit their neighbour, but would have to quarantine on return.
The toll this is taking on Macau's recovery is painful. October was the worst month this year in terms of gross gambling revenue, with the rebound being much slower and more protracted than anyone anticipated.
Visitor arrivals came back in the final few weeks of the month as restrictions were lifted, but with China battling multiple clusters the situation is precarious.
Some commentators are beginning to question why China continues with its zero-Covid policy while the rest of the world is reopening, with concern politics may be creeping into the process.
Beijing is scheduled to hold the winter Olympics early next year and China doesn't want any delays or disruptions. As a result, some commentators see it as unlikely that the policy will be abandoned until at least after that date.