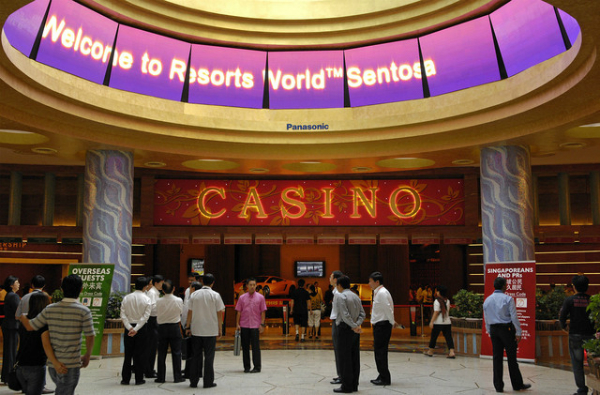 Genting Singapore is in a strong position to win a license for an integrated resort in Yokohama, which has the potential to generate gross gambling revenue of about $7 billion a year, Maybank Research said.
Such a resort would be likely to generate $2.7 billion in net profit for Genting and would be worth S$0.60 a share, which "translates into substantial earnings and valuation upside" for the operator.
Maybank argues that Genting scores highly when it comes to the government's criteria of success in promoting tourism, management and financial ability and responsible gambling initiatives relative to the other IR RFP respondents.
The Singapore-listed group also saw its chances improve this week after Macau's Galaxy Entertainment said it was pulling out of the race. As far as is known, that just leaves competition from Melco Resorts & Entertainment and Japan's Sega Sammy and Shotoku.
Maybank however warned that there is a major potential caveat and that relates to the political situation, with mayoral elections coming up on August 22. All of its "efforts may come to naught if an anti-IR mayor is elected," it said.
Genting Singapore, which is part of the sprawling Genting Group, operates Resorts World Sentosa in Singapore, which is one of the most highly regulated casino jurisdictions in the world and one to which Japanese authorities were drawn when they began studying the potential to introduce IRs.
In a 30-page review of the potential of the Japanese casino market, Maybank provides simulations for the likely level of GGR to be generated. In its first calculation, derived from the penetration rate of local GGR in Singapore of 0.58 percent to Japan's nominal 2020 gross domestic product, the market would be about $28 billion.
However, the firm notes that would only happen if an IR were allowed in each of the country's eight regions.
Based on a different model, using calculations based on the size of Japan's non-casino market, which would include lotteries and pachinko, casino GGR could hit $65 billion. That would require an IR in 47 prefectures, which at this point in time seems like a pipe dream given the government's caution in opening the market.
The most likely level of local GGR is about $9.3 billion, it said, which is an attractive pull even without the benefit of growing tourist arrivals. Adding in tourists, Maybank arrives at a market size of $11.7 billion, with the mass market dominating.