The revision of Singapore's legal framework addresses two main challenges: technology and ease of access, and boundaries between gaming and gambling. Wai Ming Yap, a partner at Morgan Lewis & Bockius LLP, and senior associate Gina Ng, explain the key changes to Singapore's gaming bills and what they will mean for the industry, land-based and online.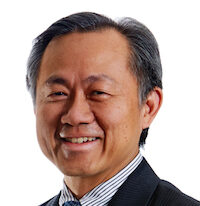 Two bills were passed in the Singapore Parliament on 11 March 2022 to address the evolving gambling landscape in Singapore. The Gambling Regulatory Authority of Singapore Bill expands the mandate of the Casino Regulatory Authority – a statutory board – by reconstituting it to establish the Gambling Regulatory Authority, while the Gambling Control Bill updates gambling laws and regulatory approaches.
The Singapore government has generally adopted a strict but pragmatic approach toward gambling. Gambling is prohibited unless licensed or exempted. Some forms of gambling are allowed in a controlled and safe environment, as the Singapore government takes the view that total prohibition would drive gambling underground and result in greater law and order and other social issues.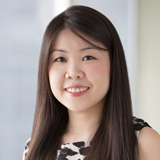 The GRA Bill and GC Bill do not seek to change the existing approach towards regulation of the gambling landscape in Singapore but have sought to address two significant emerging trends.
Firstly, technology has led to an increase in online gambling as gambling now can take place anywhere and anytime through electronic devices and smartphones.
Secondly, the boundaries between gambling and gaming have become increasingly blurred, which may lead to the normalization of gambling behavior, if left unregulated.
In particular, products that were traditionally not perceived as gambling, such as mystery boxes, have now been adapted to include gambling elements.
Establishment of the GRA
Gambling regulation in Singapore is currently overseen by various government agencies. The CRA regulates the land-based casinos, the Gambling Regulatory Unit in the MHA regulates online gambling services and fruit machines, while the Singapore Totalisator Board regulates physical gambling services operated by Singapore Pools.
The Singapore Police Force is responsible for enforcement, while the Ministry of Social and Family Development is responsible for social safeguards to address the harms of gambling.
The passing of the GRA Bill will expand the CRA to form the GRA as the single regulator for all forms of gambling to pool and optimize resources and expertise across the Singapore government.
The GRA is expected to be established by mid-2022. The rationalization and consolidation of regulatory oversight is expected to allow the Singapore gambling regulator to keep pace with trends in the gambling landscape more effectively, and take a more holistic and coherent approach to gambling policies and issues.
In addition to overseeing existing regulatory regimes, the GRA will also oversee new regulatory regimes, such as the new licensing regime for gambling in private establishments and class-license regimes for low-risk gambling products.
Consolidating existing laws
The GC Bill essentially seeks to consolidate the existing laws regulating gambling outside the casinos. The newly passed GC Bill will cover unlawful gambling offenses and regulation of non-casino gambling and replaces existing gambling legislation, namely the Betting Act (BA), Common Gaming Houses Act (CGHA), Private Lotteries Act, and the Remote Gambling Act (RGA), which will be correspondingly repealed.
The key objectives of the new GC Bill are to address emerging trends and products, such as mystery boxes and loot boxes in video boxes.
It also seeks to ensure consistency in the regulatory treatment of different products. Current regulatory mechanisms for gambling are distributed across various legislation and are regulated by the type of gambling products and the modality of gambling, rather than being technology-neutral. Finally, the GC Bill also seeks to enhance existing social safeguards.
Definition of Gambling
The passing of the GC Bill will amend the definition of gambling to make it technology-neutral to cover existing and emerging gambling products. For example, the definition of betting will go beyond horseracing and sporting events to also include the outcome of any competition, event, or process.
However, the expansion of the definition will not cover products that MHA has no intention of treating as gambling products (e.g., investments in financial products already regulated by the Monetary Authority of Singapore through other legislation).
In addition, to address the transnational nature of online gambling activities, the definition of remote gambling will now also cover situations where the facilities are outside of Singapore, whether in part or in full. The prohibition and offenses under the new law will apply even if the offenders reside overseas, as long as their customers are in Singapore.
Social Gambling
Physical social gambling is not prohibited under current gambling legislation. The Singapore government recognized that such activities are commonplace amongst many Singaporeans, such as playing mahjong at home and law-and-order concerns are low.
To provide clarity on the legality of social gambling, the GC Bill clarifies that physical social gambling is exempted as long as the following key conditions are met:
The gambling activity must be conducted in an individual's home. This excludes public places (e.g. decks, coffee shops, hotels and chalets);
The participants must be members of the same family or know each other personally;
Social gambling must not be conducted for the private gain of any person who is not participating, or in the course of any business, and no participant should be able to obtain a benefit other than winning. For example, no commission, charges, or fee, should be sought from the participants.
However, online social gambling will continue to be disallowed on the basis that it is difficult, if not impossible, to ascertain whether participants are socially acquainted online. While the police will be practical in enforcing social gambling breaches, enforcement will be firm against criminal gambling syndicates that seek to exploit the exemption to conduct illegal gambling.
Licensing regimes
With the passing of the GC Bill, the GRA will take over regulation from the different governing agencies for key gambling products. The GRA will be empowered to issue gambling operator licenses for certain gambling products, such as fruit machines or recreational clubs, Singapore Pools' products (both physical and online), and gambling at private establishments such as recreational clubs and societies.
In particular, the GC Bill introduces a new licensing regime for gambling among members at private establishments, such as social clubs and clans. At present, private establishments are not required to apply for a license to have gambling on their premises.
They are legally permitted to provide gambling in games such as mahjong for their members within their premises, provided they meet stipulated conditions relating to the types of games and the number of participants.
To address concerns of illegal gambling taking root in private establishments, the GC Bill will require a private establishment to apply for a license, which will allow the GRA to screen key personnel for their eligibility to hold a gambling operator license and to introduce surveillance requirements for enforcement at these licensed private establishments.
The GC Bill also introduces a class license regime for the GRA to regulate lower-risk gambling products. Operators offering such products will not need to be individually licensed, including mystery boxes, online games with gambling elements, and business promotion lucky draws.
A class license regime differs from a licensing regime in that an operator is not required to apply for a license. The class-licensed operator can operate as long as the stipulated conditions, which will be set out in subsidiary legislation, are satisfied.
Penalties for unlawful gambling
The GC Bill rationalizes offenses and penalties across the existing pieces of gambling legislation. All gambling activities will be prohibited unless they are licensed or exempted, regardless of whether it is conducted online or physically. Unlawful gambling activity will be an offense for all persons involved, including operators, agents, and punters.
A three-tier penalty structure will be applied consistently for unlawful gambling activity and differentiates between operators who set up the unlawful gambling activity, agents who facilitate the conduct of the unlawful gambling activity, and punters who participate in the unlawful gambling activity, The highest penalties will be imposed on operators, followed by agents and then punters (in order of culpability).
Penalties for unlawful gambling will also be increased to send a strong deterrent signal to criminal syndicates. The GC Bill imposes mandatory imprisonment for operators and agents of unlawful gambling activities and will also feature higher penalties for repeat offenders who facilitate or operate unlawful gambling services.
Ban on proxy betting
Proxy gambling in casinos and fruit machine rooms will be criminalized under the GC Bill. Proxy gambling takes place when an individual gambles on behalf of another person, thereby circumventing entry checks which are meant to screen out persons under the entry bans. The offense will only apply to casinos and fruit machine rooms, where law-and-order and social concerns are higher, but not to other settings like the Singapore Pools' outlets.
Enhanced social safeguards
Under the GC Bill, the minimum age for gambling will remain at 21 years old, except for gambling at Singapore Pools' physical outlets, which will remain at 18 years old.
Three sets of offenses pertaining to underaged individuals are introduced with the GB Bill. Firstly, it will be a criminal offense for underaged individuals to gamble, whether with legal or unlawful operators.
Secondly, it will be a criminal offense for underaged individuals to enter gambling areas. Singapore Pools' physical outlets are excluded from this offense as it is not impractical to implement entry checks for these outlets.
Opening of online gambling accounts with Singapore Pools by under-aged persons will also be a criminal offense.
Thirdly, gambling with underaged individuals that is not social physical gambling, inducing underaged individuals to engage in gambling that is not social physical gambling, or employing underaged individuals to conduct gambling, will each constitute a criminal offense. The offense of inducement has strict liability to allow for more effective prosecution.
This means that a person commits an offense once he sends out any inducement to gamble, and with no need for the prosecution to prove the intent to induce.
Excluded individuals and entry bans
Currently, exclusion orders are issued under the Casino Control Act by the National Council on Problem Gambling (NCPG), the Commissioner of Police, and the CRA. Exclusion orders issued by NCPG prevent persons from entering the casinos to mitigate the harm of gambling to the excluded persons and their families.
In addition, individuals under NCPG's exclusion orders are also prevented from entering fruit machine rooms or accessing Singapore Pools' online gambling services, using operators' exemption or permit conditions. The exclusions are, however, carried out administratively, rather than by way of provisions in gambling legislation.
There are also no legislative provisions to allow the Commissioner of Police and CRA to prevent persons from entering fruit machine rooms or accessing Singapore Pools' online gambling services.
The GC Bill, therefore, codifies the current exemption or permit conditions in law, to allow NCPG to issue exclusion orders to persons to prevent them from entering fruit machine rooms and from betting on Singapore Pools' online gambling products, in addition to being excluded from the casinos.
It will also introduce an entry ban by law enforcement agencies and GRA and empower them under legislation to ban individuals who pose law-and-order or regulatory concerns from entering fruit machine rooms and accessing Singapore Pools' online gambling products.
Advertising and promotion offenses
Currently, the existing gambling legislation criminalizes advertising and promoting unlawful gambling. However, the threshold for proving an Advertising and Promotion (A&P) offense is lower for unlawful online gambling than that for unlawful physical gambling. For online gambling, an A&P offense can be made out as long as there is A&P for gambling without the need to prove that the promoted site provides gambling.
On the other hand, for physical gambling, the A&P offense must be linked to actual unlawful physical gambling activities, which sets a higher bar and imposes enforcement difficulties. The GC Bill introduces an offense for advertising unlawful gambling and applies the threshold that is currently in place for online gambling to physical gambling as well.
---
COMMENTS
The passing of the GRA Bill and the GC Bill will lead to wide-ranging changes to the existing gambling regulatory landscape in Singapore and will have significant implications on all gambling operators operating in Singapore, or who offer gambling activities to persons in Singapore.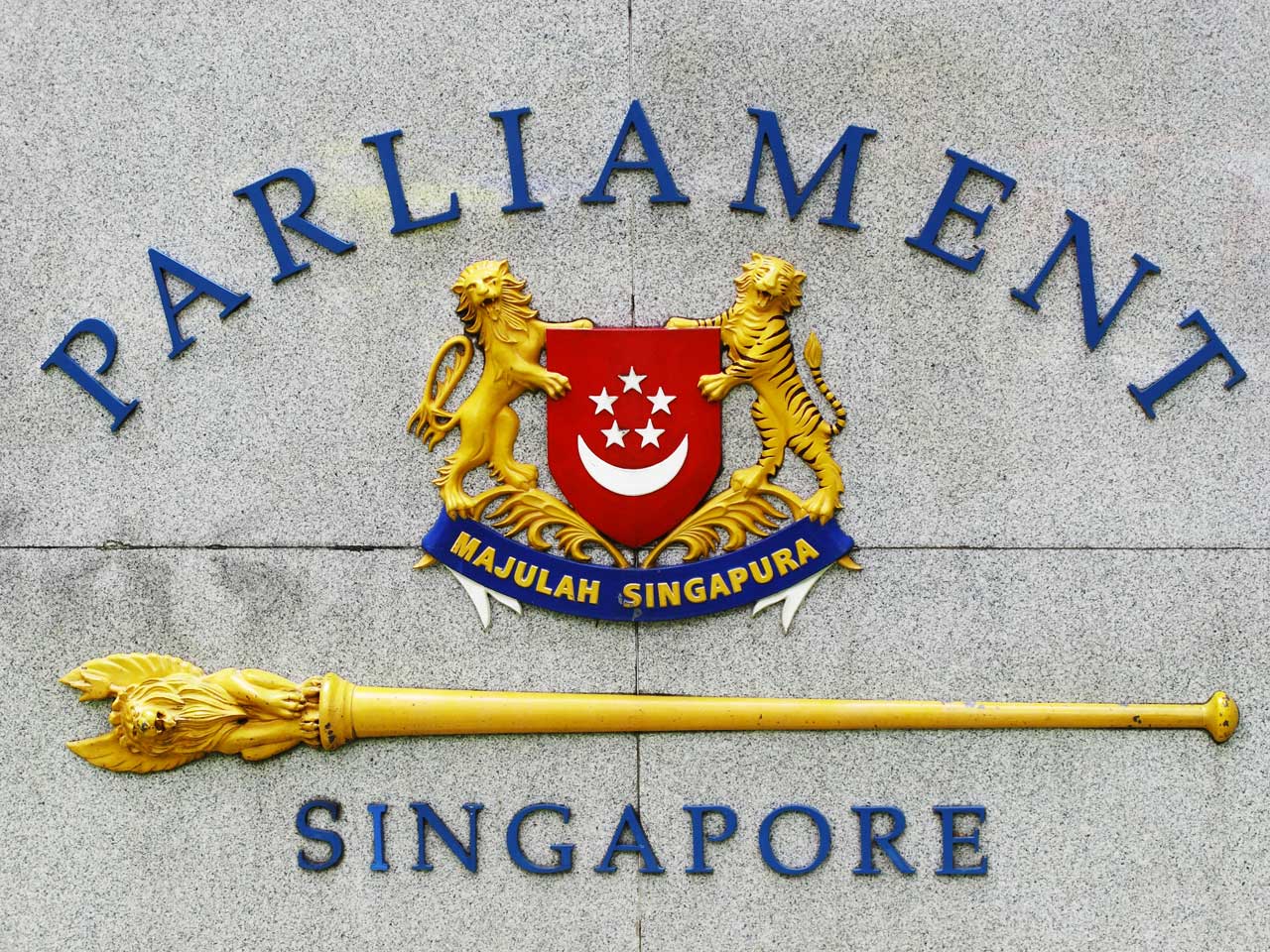 Operators of land-based casinos and online gambling (including online games with gambling elements) will need to carefully monitor when the GRA Bill and the GC Bill come into effect and consider the implications it will have on their operations.
For example, with the new offense of proxy gambling, casinos will be liable to regulatory action, like financial penalties, if they fail to enforce action against proxy gambling in casinos (e.g. by putting in place measures to detect proxy gambling in casinos or training casino staff to detect proxy gambling).
Operators of online games with gambling elements (e.g. mystery boxes and loot boxes) will need to consider whether they fall within the class license regime and ensure that they comply with applicable conditions.
As licensing standards and details are expected to be set out in subsidiary legislation and regulations, such gambling operators should carefully monitor the passing of subsidiary legislation and issuance of regulations or other official statements to assess the scope of the licensing regime.
Private establishments, which were previously permitted to offer gambling on their premises without a license (e.g. recreational clubs and societies) should also consider the impact of the new licensing requirements on their activities. Independent legal advice may need to be sought as to how the new laws impact the business of gambling operators.
Interestingly, during the parliamentary readings and debates on the GC Bill and GRA Bill, the Minister of State reiterated that current Singapore law and regulations do not consider chance-based loot boxes as gambling, as long as there are no in-game monetization facilities (i.e. facilities that allow players to exchange virtual prizes for real-world payouts, such as money or merchandise).
The Minister made express reference to the position as set out in the 2015 advisory issued by the Infocomm Media Development Authority (IMDA) on the scope of the Remote Gambling Act. The position was not previously entirely satisfactory as the IMDA advisory is a ministerial statement that is not set out in legislation.
It was also not entirely clear whether the IMDA advisory, which was made in the context of the Remote Gambling Act, which will be repealed and replaced by the GC Bill, would continue to apply in the context of the GC Bill.
The statements made by the Minister of State in parliament perhaps suggest that the position under the IMDA advisory would continue to apply and that the GC Bill similarly would not target or prohibit social games which do not allow players to convert in-game credits to money or real merchandise.
In response to a query from a Member of Parliament as to whether loot boxes will be considered a lottery if virtual rewards cannot be monetized in the real world, the Minister responded that since these virtual rewards have no real-world value, such loot boxes will not be considered gambling under the GC Bill.
The Minister, however, also stated that the Singapore government would be reviewing the landscape of online games of chance, including how to regulate advertisements of online games of chance that fall within the definition of gambling under the Gambling Control Bill.
It appears that the advertising of online games of chance that may be considered gambling remains a key concern of the Singapore government and we may see additional regulations in the future in this regard.
The Minister also clarified that creating, or trading NFTs, is not considered gambling unless there is an element of chance involved in their creation or trading. However, gambling services that use NFTs as a stake or prize will be covered under gambling legislation.
---
* About the Authors
Wai Ming Yap is a partner at Morgan, Lewis & Bockius LLP and is also the Managing Director at Morgan Lewis Stamford LLC, a Singapore law corporation affiliated with Morgan, Lewis & Bockius. Gina Ng is a senior associate.