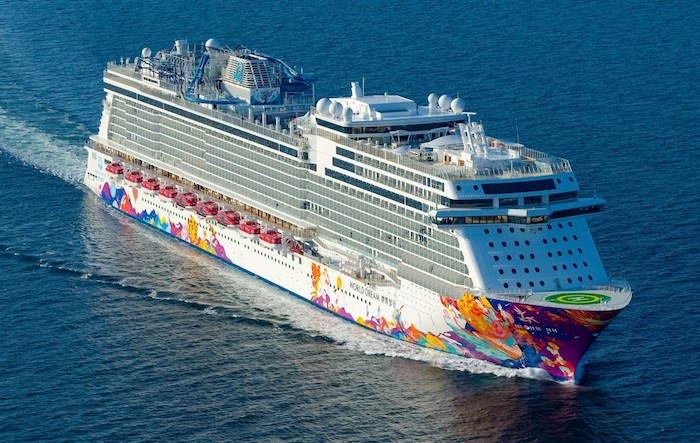 Genting Hong Kong's last cruise ship, World Dream, has been sold in Singapore.
According to reports by Maritime Executive, the ship was renamed Manara on Thursday and re-registered in the Marshall Islands, having been purchased by Cruise Saudi.
The ship was seized by the Singapore court in May of 2022, as part of the liquidation of Genting Hong Kong.
It subsequently failed to receive a winning bid at an auction in Singapore in December, with Cruise Saudi on Thursday announcing their acquisition of the vessel.
Resorts World Cruises, set up by Tan Sri Lim, the Genting founder, had initially been tagged as the likely purchaser of World Dream, however the deal never materialized.
The sale to Cruise Saudi marks the final step in the disposal of Genting Hong Kong's ships, with the ocean cruise ships and Crystal Cruises sold to new investors (A&K Travel Group) and a German company acquiring the river cruise ships.
Global Dream, the most recent ship, was bought by Disney Cruise Line while still under construction – with plans to put it into operation in 2025.
Regarding World Dream, the CEO of its new owner, Cruise Said, notes that ""The vessel has been renamed to reflect its new ownership and will now undergo a refit".
Permanent liquidators were appointed for Genting Hong Kong in January, following a creditors meeting, the final step started with the group's default on $2.77 billion in debt after the insolvency of its German shipbuilding unit during the pandemic.
Some 18 vessels were involved in the credit-taking action by creditors.
World Dream was the last Genting Hong Kong ship to ever sail, ceasing operations on March 2nd of 2022.
The $1 billion, 5,0000-passenger cruise ship, has finally found a new home.