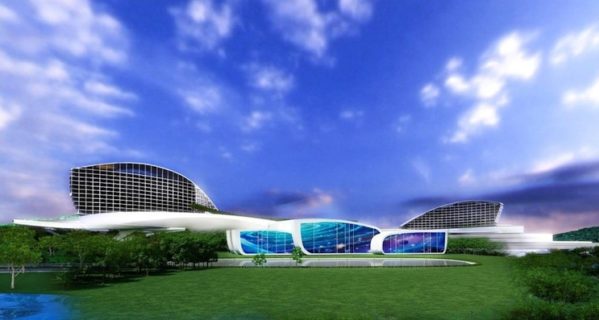 An investor in the Primorye gambling zone, Diamond Fortune Holding Prim, has presented its proposal for Imperial casino, which is set to open its doors in late 2020.
The $250 million casino development will be themed with an eclectic Russian architectural style.
Imperial, formerly known as Selena, will become the fourth facility to begin its work in the Primorye gambling zone together with Tigre de Cristal, Naga Vladivostok, and Shambala. 
It will include a hotel of at least 360 rooms, a casino with 50 gaming tables and 300 slot machines, including a mass gaming room, premium mass gaming room, and a VIP room. 
According to the current tax rates, it is expected to bring at least RUB 100 million rubles (US$2 million) to the regional budget from gambling activities.
According to Diamond Fortune CEO Alexander Mishkitblit, Imperial "reflects well the tourist idea of the region, the brand of Primorsky Territory and Vladivostok – a European city in Asia, rich in traditions and famous for the cultural heritage of Russia. In developing the new project, the company relied on international experience, as well as on the indicators of gambling zones already operating in Russia, including its coastal colleagues."