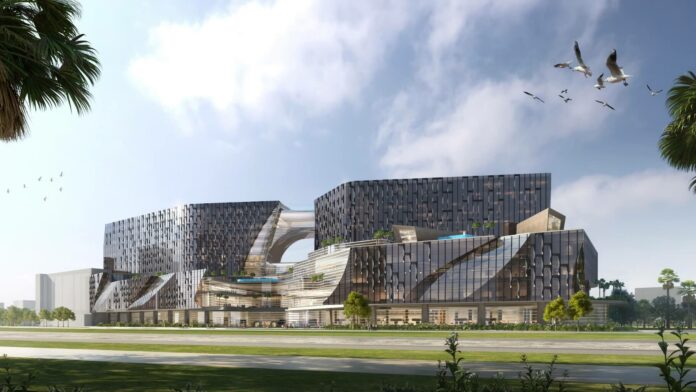 Summit Ascent Holdings believes that its developing integrated resort in Entertainment City will offer the group an alternate "fast pass" to tap into the pan-Asian gaming market once completed.
In a 2021 Annual Report, Summit Ascent said it is transforming itself into a pan-Asian gaming operator in a "prudent manner", and has been able to do so after investing in P5.6 billion in convertible bonds in 2020 and P6.4 billion in convertible bonds in 2021.
"The potential for the Group to own part of an integrated resort in a location with a decade's track record of double-digit gaming revenue growth, offers the Group an alternative fast pass to tap into the pan-Asian gaming market," said the company, referring to its Westside City Resort in Entertainment City.
Last month, Summit Ascent said it had decided to postpone the development of the second phase of Tigre de Cristal to no earlier than 2025 due to the economic uncertainties and ongoing travel restrictions. The second phase had been scheduled to open next year.
The company also said that management is monitoring the potential impact of Russia's invasion of Ukraine and subsequent sanctions imposed on Moscow on its business, which is located in the Primorye gambling zone in the Russian Far East.
It said it sees no immediate impact, as the resort had been self-sufficient based on an all-local contribution.
However, it did acknowledge that going forward it would have to "adjust our operations to the reality of a volatile business environment and try to find ways to do business within the new constraints we may be facing."