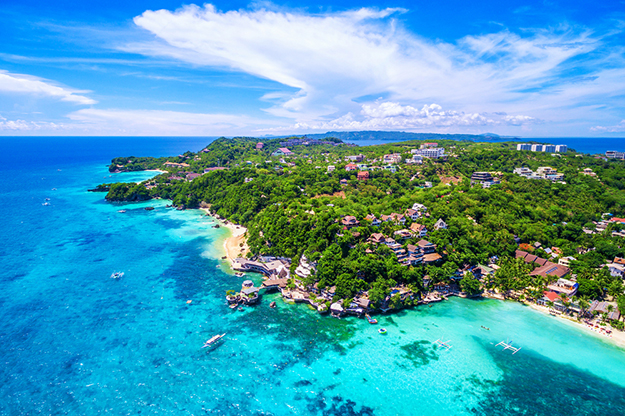 The Philippine Amusement and Gaming Corp. says it has had no hesitation in canceling the licenses for any and all Boracay casinos under its jurisdiction.
On Monday, Jose Tria Jr., special assistant to the Pagcor chairman and chief executive officer said that the agency immediately acted to shut down all Boracay casinos after receiving a letter-request from the Boracay Inter-Agency Task Force (BIATF) last month.
Tria, however, emphasized that there were only two casinos in Boracay with licenses issued by Pagcor, the planned Galaxy Entertainment / Leisure & Resorts World integrated resort and the existing Movenpick Boracay casino, operated by Alpha Allied Holdings.
According to Tria, Pagcor has already released an order to shut down the casino in the Movenpick Resort and Spa, and has now indefinitely suspended the license of Galaxy Entertainment Group.
"In view of the pronouncement of President Rodrigo Roa Duterte that no casino shall be allowed in Boracay Island, and in the light of the mandate given to it through Executive Order No. 5, Series of  2018, the Boracay Inter-Agency Task Force (BATF) requests that any and all gaming franchises and/or provisional licenses in Boracay Island shall be canceled by your good office," wrote the letter which was reportedly signed on September 28 by the BIATF.
According to reports, other proposed and existing casinos to be shut down in Boracay includes the Savoy Hotel owned by MegaWorld Corp, Hotel Soffia owned Archibald Po, Crown Regency Resort and Convention Center, and the Paradise Garden Resort Hotel and Convention Center.