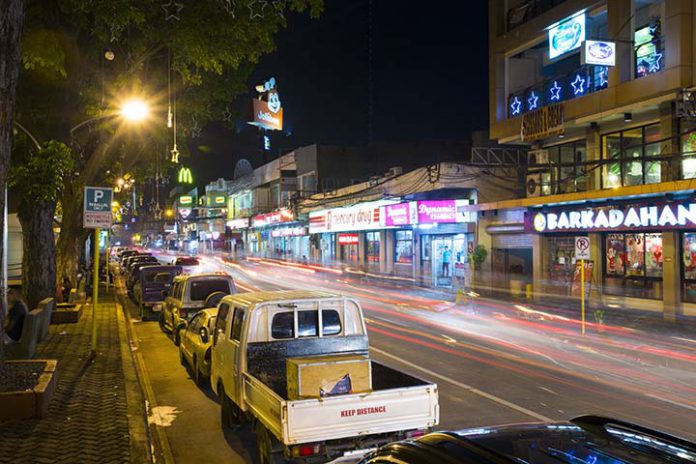 After an annus horribilis in 2017, First Cagayan Leisure and Resort World Corporation is fighting back, pledging major upgrades in infrastructure and technology to help the Cagayan Special Economic Zone and Freeport (CEZA) regain its status as the hub for online gambling in the Philippines.
Once the premier licensor for online firms in the country, First Cagayan lost more than half of its licensees last year after Philippine President Rodrigo Duterte cracked down on online gambling.
Although most of First Cagayan's licensed operators held a license in the CEZA, an isolated, largely undeveloped region on the country's northern shore, in practice they were operating out of more developed areas, such as Makati in the capital.
Duterte put a stop to that arrangement, issuing an Executive Order specifying that no licensed online gambling operator could directly, or indirectly, allow persons who are physically located outside the territorial jurisdiction of the licensing authority to place bets, online or otherwise.
The order left First Cagayan, which had been the primary licensor for the Asian-facing Philippine online gambling industry, in a precarious position. To make matters worse, the state-owned Philippine Amusement and Gaming Corporation (PAGCOR) stepped into the mix, saying it would issue its own online gambling licenses. The Philippine Offshore Gaming Operator license, known as POGOs, are more expensive, but allow greater flexibility in location.
According to Francis Hernando, chief operating officer of Leisure and Resorts World Corp, of which First Cagayan is a subsidiary, the number of online licensees dropped from 138 to less than 80 as a result.
In an attempt to hang on to its remaining licensees, First Cagayan has committed to an overhaul of its data and telecommunications facilities and a major upgrade of the notoriously insufficient infrastructure in CEZA. It has pledged to spend $4 million on upgrading its existing data centre in Cagayan Cyberpark, with a further $3 million to be spent on upgrading the region's external data infrastructure to bring the authority's hosting and connectivity capacity in line with established international gaming jurisdictions.
"At this point we understand and realize we have to build a good part of the infrastructure first before we are able to convince operators to come. Now that's not going to happen overnight. You cannot match the infrastructure and availability of man power that's in Manila and that's why they chose to relocate to Manila," said Hernando in an interview with AGB.
The move could also potentially pave the way for First Cagayan to snap up any operators denied a PAGCOR offshore license.
Meanwhile, to tow the line with Duterte's online gaming crackdown, CEZA CEO, Raul Lambino said the free zone has implemented several reforms to eradicate illegal online gaming operations. He said he canceled the enterprise registration of 164 business process outsourcing (BPO) firms that provided support services to offshore gaming operators. In a move that fortified the agency's role as regulator, he also asked the two master licensors First Cagayan Leisure and Resort Corp. (FCLRC) and the North Cagayan Gaming and Amusements Corp. (NGGAC) to cancel their operations in Metro Manila and return to CEZA giving the free zone exclusive control of "regulatory functions and powers over all gaming operators, land-based and offshore."
One of the main drawbacks of CEZA is its remoteness. Currently the closest airport is in Tugeguarao and from there it's another 2.5 to 3 hours drive to get to the free zone. The new Cagayan North International Airport will cut that travel time to one hour once it opens later this year.
The airport will be able to accommodate the jets of junket operators bringing in VIPs to gamble in CEZA's brick-and-mortar casinos and in the near future welcome international flights.
According to Hernando, they've completed about 90 percent of the airport in terms of construction and they're now looking for an operator. He's hoping the airport will see its first domestic flights by summer and will function as the country's most northern airport.
CEZA has also been pushing for incentives such as visa on arrival when it opens up to international flights.
In addition to infrastructure, First Cagayan's new direction focuses on building up its telecommunications facilities to create an Asian fintech hub, including a blockchain centre; cryptocurrency mining farm; fintech start-up incubators and cryptocurrency exchange.
Its new 10-hectare Cyberpark is being pitched as a "fully functional, self-contained community with purpose-built buildings to house studios and call centers."
The plans are out, the roads are finished and the main infrastructure needs to be done. "We're still hoping the data center can be up and running in two years. It will be modular and built in phases so it addresses only the current demand," he said.
He also said CEZA is having discussions with unnamed parties regarding a project "to supply stable electricity to the Freeport."
CEZA recently inked a Memorandum of Understanding (MOU) with Japan's Traders Holdings Inc and technology company Iwave, Inc. aimed at developing the first Asian Special Economic Zone to regulate, license and propagate fintech companies from around the world.
"The MOU on a larger scale will bridge the technology industries of Japan and the Philippines," Lambino said.
As part of the plan and its vision of being an economic zone that would blend business and leisure, it's also been developing its tourism facilities. According to Lambino, a Taiwanese firm and two major investors in CEZA have expressed interest in creating a cluster of tourist attractions, including a casino gaming complex, hotel and villas, a water theme park, golf courses, a horse-riding area and a premium duty-free outlet shopping mall.
"Cagayan already has a natural beauty that is hard to resist. What we need is to show that the Freeport can be an investment jewel in Southeast and East Asia," said Lambino in a statement.
Hernando says the Philippine gaming industry has been going through a big adjustment period, first with the Duterte crackdown on licensees and now with an upcoming tax law that will include casinos, which has been affecting potential investors in the country.
"The gaming regulatory environment is the one that needs to be clear. We should admit even from the government side, it became a bit shifty and that needs to be settled down and communicated to the licensees or would be licensees."
With Duterte's intentions hard to forecast the industry is still in limbo and CEZA operators know they could come under much sharper scrutiny at any moment.
"Realistically for this year we will be happy if we can renew at least a dozen licenses. The next step would be to create office spaces for those dozen or so companies," said Hernando.