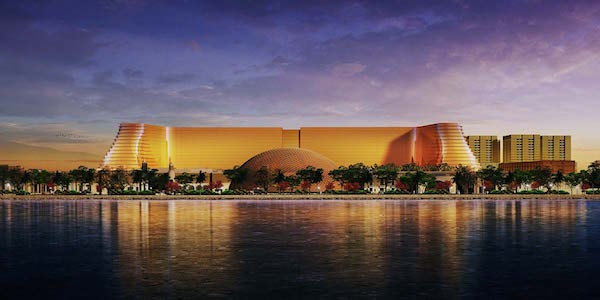 Tiger Resorts & Leisure has been ordered to re-submit its tender offer to minority shareholders in Asiabest Group to disclose factual information about civil and criminal proceedings involving its directors in Hong Kong.
The Securities and Exchange Commission made the ruling in response to a complaint filed by shareholder Carnell S. Valdez, who argued the company had violated securities laws by not disclosing the  information. The investor's petition also sought to block the company proceeding with the backdoor listing of Tiger.
Tiger Resorts, the operator of Okada Manila, in September agreed to buy 200 million shares, or about two thirds of the stock, in listed shell company Asiabest from a group of shareholders. The share purchase accord triggered a mandatory tender offer for the outstanding shares in the company.
However, the deal was strongly opposed by Tiger's former chairman Kazuo Okada, who also claims to be one of the company's biggest shareholders. He says he was not informed about the backdoor listing plan and directors had no legal authority to negotiate the deal.
Tiger is owned by Japan's Universal Entertainment, which was founded by Okada. He was removed from the board last year following allegations of fraud and has been seeking to regain control of the group.
The SEC ruling published Monday dismissed Valdez's petition to stop the tender offer, but said Tiger needed to file an amended offer explaining the situation of the legal proceedings between Okada and the group and the facts that had lead to the cases being filed. The tender offer will be extended by 10 days from the date of the publication of the amendment.