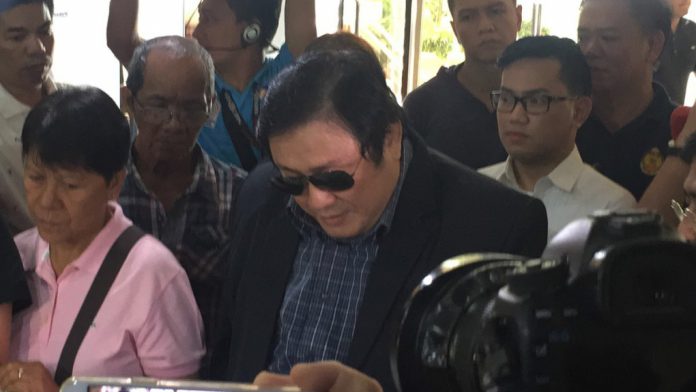 Alleged middleman of gambling tycoon Jack Lam, Wally Sombero, has denied involvement in the bribery scandal involving Justice Secretary Vitaliano Aguirre and two Bureau of Immigration (BI) officials, CNN Philippines reports.
The former chief superintendent is under investigation for allegedly offering a bribe to Justice Secretary Vitaliano Aguirre and two BI officials.
"For me there's no bribery. I did not offer anything," Sombero said. "I have never been involved in any wrongdoing."
His denial goes head-to-head with the Justice Secretary testimony at a Senate hearing, which accuses Sombero of offering him P100 million to serve as a "protector" of Lam and his assets.
Sombero however denied being Lam's middleman, saying he does not even know Lam personally.
"If anybody can prove that I am a middleman or I know Jack Lam, I don't need a hearing anymore, I will go straight to prison, to Muntinlupa right away" Sombero told reporters.