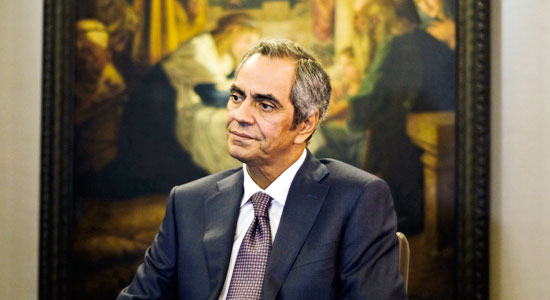 Bloomberry Resorts chairman Enrique Razon has proposed for the government to adopt a "visa-on-arrival" policy for mainland Chinese visitors, local media reports.
Currently, Chinese travellers are required to secure a visa from their place of origin.
Razon reportedly made the suggestion to Finance Secretary Sonny Dominguez and Foreign Secretary Jun Yasay during a dinner, according to Philstar.
Razon said since the country's relations with China is starting to thaw, the number of Chinese visitors to the country could increase a hundredfold.
Undoubtedly, Razon's Solaire Resort & Casino would be a beneficiary of the scheme.
Last week, Bloomberry Resorts said it saw an increase in Chinese visitors last month, suggesting President Rodrigo Duterte's lean towards Beijing has started to benefit business.
According to Razon, Chinese arrivals at its Solaire casino in Manila rose nearly 140 percent in November and 80 percent in October compared with the same months last year.
"You can more or less attribute that directly to the improved [bilateral] relation," he told reporters on Thursday.
Duterte made a four-day trip to China in October, which observers say marked a turning point for bilateral relations.
During the visit, China also lifted a travel ban imposed on the Philippines.
Last year, the Chinese posted more than 120 million outbound trips – and of that number, around 500,000 visited the Philippines.