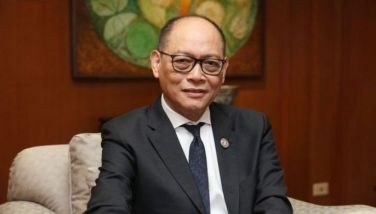 Philweb Corporation president Dennis Valdes is stepping down from his role as president, and moving to Alphaland Corporation, a real estate firm chaired by Robert Ongpin. 
In his place, the company has elected Brian K. Ng to the post of president, effective Feb 1, 2020.
Mr. Ng is currently senior vice president for Gaming, a post he has held since joining the company in January 2011. 
He was formerly connected with Affinity Express Philippines, Inc., RR Donnelley Global Outsourcing, SPi, and the Print Town Group of Companies. He has a Bachelor of Arts degree in Philosophy from the Ateneo de Manila University and an MBA from the Ateneo de Manila Graduate School of Business.
Mr. Valdés, who is moving to Alphaland Corporation, said "We are very pleased with the election of Brian to the post of president. His capable handling of our gaming operations over the past years gives us great confidence that he will bring fresh ideas and renewed energy to the task of propelling PhilWeb to new heights, especially as we continue our dual push in e-casino and e-bingo."