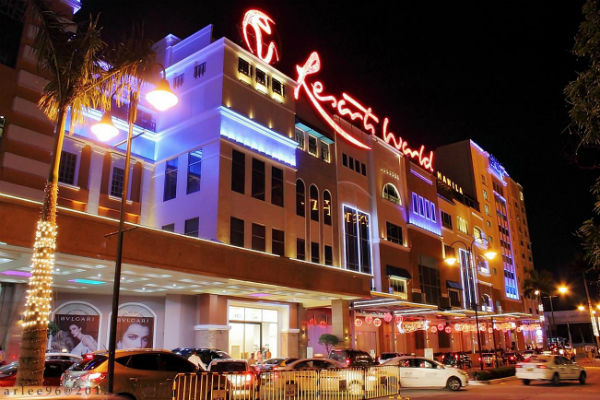 Philippine police have named the man behind an attack on Resorts World Manila last week that killed 37 people as Jessie Carlos Javier, a problem gambler with high debts.
He was separated from his wife and had been laid off from his job, CNN reported. He had also been excluded from entering all casinos at the request of his wife.
ISIS has claimed responsibility for the attack, but police insist it was not terrorist-related.
Most of the dead suffocated in thick toxic smoke after the man set fire to casino tables, the BBC reported.The gunman began shooting in the casino in Resorts World Manila in the early hours of Friday morning.
Hundreds of guests and employees were rushed out of one of the hotels after the gunman opened fire on the second floor. Resorts World Manila was in lockdown after the incident.
Authorities were quick to play down the idea of a terrorist attack, saying the motive appeared to be a robbery. The man filled a backpack with gambling chips worth 113m Philippine pesos ($2.3m), but left the bag behind as he fled the scene.
Philippines police chief Ronald dela Rosa said a lone gunman had entered the gaming area at Resorts World, fired at a television and set some gambling tables on fire. Gunshots were fired, he said, but were not aimed at people in the room.
The concern, said dela Rosa, is that Islamic militants may lay claim to the incident to further their propaganda. The Philippines army is currently fighting militants allied to so-called Islamic State on the southern island of Mindanao.
"We cannot say this is an act of terror… he [the gunman] did not hurt anyone," the police chief said. "If you are a terrorist you will sow terror."
The gunman later fled to one of the hotel bedrooms where he killed himself.
All terminals at Ninoy Aquino International Airport were placed on lockdown because of the attack, according to Robert Echano with airport operations. The airport is about a mile away from the resort.
In a statement, Malaysia's Genting Group, which owns the property through its Travellers International Group joint venture, called the attack a "cowardly act of a deranged mind.