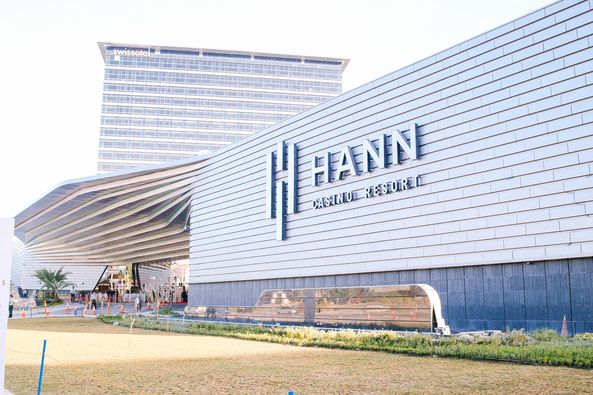 The Hann Group has opened the first Swissôtel brand hotel in the Philippines at the newly revamped Hann Casino Resort in the Clark Freeport Zone. 
The company said 270 Premium and Swiss Advantage Rooms will be available for booking during the soft opening period which begins on March 1, with the rest of the 372-room hotel complex opening its doors in the last quarter of 2022.
"The Swissôtel brand is internationally renowned for its high standard of Swiss hospitality that is infused with the freshness and vibrancy of alpine energy," Accor CEO for Southeast Asia, Japan and South Korea Garth Simmons said. "In every detail of the Swissôtel experience, vitality is the key philosophy that focuses on well-being and enjoying a high quality of life.
We are delighted to introduce our first Swissôtel property in the Philippines, which will keep the brand's promise of promoting quality in life. Swissôtel Clark will offer an inspiring atmosphere, complimented by authentic Filipino charm," he said.
Swissôtel forms part of the three-hotel, integrated Hann Casino Resort, owned by the Hann Group of Companies, formerly the Widus Group.
The revamped resort was opened in December last year. The company unveiled its plans to create a new lifestyle brand in 2020, expanding what was the Widus Hotel & Casino with an investment of about PHP12 billion. The opening has been delayed for about a year due to the Covid pandemic.
The 19-story, 13-hectare property, is located next to the Clark Marriott Hotel. The property was set to open with 380 rooms and five-star facilities, including event venues, retail and F&B.