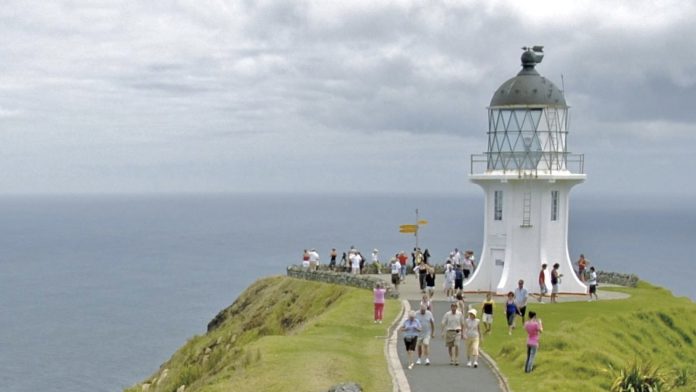 The tourism sector is to receive a NZ$400 million boost in government funding from a NZ$50 billion (US$31 billion) five year recovery package unveiled by the New Zealand government in its annual budget statement yesterday.
Finance Minister Grant Robertson said the NZ$400 million was an "initial contribution" to transforming that industry. "I don't think anyone thinks it's going to be the same again and certainly not the same again for many, many years to come."
However, the industry was wanting and expecting more help than it is to receive. Industry body Tourism Industry Aotearoa says while the government has recognized the critical importance of the sector to New Zealand's future, its chief executive Chris Roberts said the budget package would not be enough to prevent significant job losses.
Key elements of the package include helping tourist businesses reorient themselves to the domestic and Australian markets, including funding for a domestic marketing campaign, as well as some funding for developing international markets, despite the border closure.
It includes a program to identify and safeguard strategic assets. A group of ministers will oversee the package and a public-private taskforce will lead thinking on the future of tourism in New Zealand.
Tourist and hospitality business will also be eligible for an eight week extension to the wage subsidy scheme which is now targeted at businesses that have or will lose more than half their revenue in the thirty days before application.
About NZ$20 billion of the NZ$50 billion allocated to the fund has been held back for further unspecified programs. Spending on infrastructure, trade training and apprenticeships, public housing, supporting tourism and the railways, extending wage subsidies and more support for people with disabilities total nearly NZ$16 billion in the 2020/21 year. This is on top of two stimulus and support packages of about NZ$12 billion each announced in March and April.
A Treasury forecast says fiscal stimulus in the budget would save 140,000 jobs over the next two years and help employment growth of 370,000 jobs over four years, and that the unemployment rate could return to its current rate of 4.2 percent within two years.
Grant Robertson said the aim of the budget was to boost public services and improve infrastructure so New Zealanders could get back to work again.
New Zealand's borders are not expected to open again (except perhaps to Australia) before 2021 at the earliest.