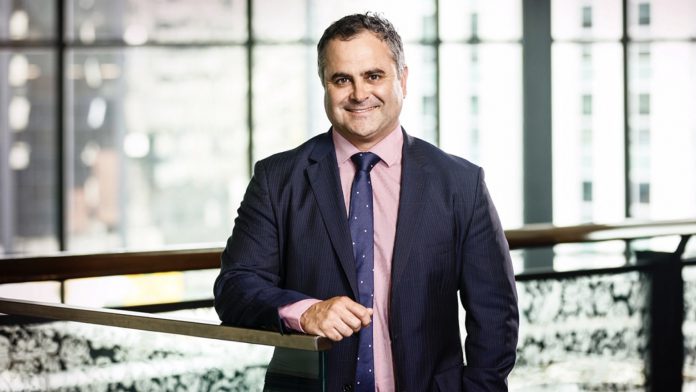 As casinos in Las Vegas begin to open their doors, SkyCity Entertainment recounts its experience as one of the first properties to open in the Asia Pacific region, saying the industry needs to make sure it's sharing ideas and learning to ensure the doors stay open.
In an interview with Asia Gaming Brief, Matthew Ballesty, executive general manager for gaming, outlined the experience, walked us through the measures the company has taken and described the customer response.
SkyCity is New Zealand's only listed gaming company, with properties in Auckland, Queenstown, Hamilton and Adelaide in Australia. It's been a tough year for the operator, which suffered a devastating fire at a flagship project in October. The blaze at the under construction international convention centre in Auckland shut down the central business district in the country's largest city for three days.
The coronavirus closed down the casinos once again in March, before being allowed to reopen on May 14. The country and its government, under Prime Minister Jacinda Ardern, won widespread praise for its handling of the pandemic, moving swiftly to shut down the country to stop the spread. As of June 2, it had not had any new cases for 11 days and was considering lifting remaining restrictions. 
"We're in the enviable position of being one of the first and it's nice to see New Zealand lead in that regard," Ballesty said. "21 days now we've been open and not just our Auckland property but also our Hamilton and our properties in Queenstown."
Ballesty said the company has taken a highly measured approach to put the right processes in place to ensure safety and minimize the risk of being closed down again. 
The company was helped by the fact that the recovery process is likely to be VIP led, which although an important part of the business, involves smaller numbers of people and is therefore more easier to control. 
"The areas where they reside are typically smaller spaces and more easily manageable with one entry and one exit. In a Covid environment they are a lot easier to manage in a safe way."
"Where it gets more challenging is on our mass gaming floors where we have a vast amount of space and a lot of product spread out, so how we handled it there was that we are taking a measured approach to enable contact tracing."
The group divided the floor into gaming zones, using more than 250 metres of hoarding to create separate sections, all of which had their own entry and exit. Starting with eight zones, the process was tweaked and is currently divided into 10.
Every other gaming machine was switched off and numbers were limited to three per table. The company also moved all excess seats and furniture from places where people tend to congregate to avoid large groups, leaving only about 100 chairs. 
Clients were counted in and out of each zone on a regular basis, with surveillance also backing up the count. Staff were provided with yellow security jackets to give them an impression of extra authority to back up the rules and regulations on signage and to ensure social distancing. 
SkyCity took the step to only open to club members to facilitate contact tracing should there be any need. 
"We wanted to make sure we could manage demand. We knew there could be some problems if demand was too high so we wanted to get ahead of that," Ballesty said. "We also know our loyalty customers and have a lot of details already for them so it made great sense for us to make it a restricted members-only casino that was VIP lead and make sure we know our customers should we need to contact trace."
"Some of them are very happy having the product selection all to themselves, as well as the extra space next to them with the social distancing measures, they're by and large really happy."
To further assist with contact tracing, the company interfaced its membership database with its facial recognition system to potentially provide a clearer picture of where a client had interacted within the property.
The company, like any others opening up again, was taking a leap into the unknown when it came to client demand. The impact of the pandemic on the consumer is still not fully known, while New Zealand's borders remain closed to international traffic. That said, so far the response has been encouraging.
"We've certainly not seen the levels of visitation return as we just don't have the capacity, so that's worked out quite nicely. What we have seen is that those who have returned, and we're still looking at the data, have probably spent a little bit more than normal."
"Whether that's because they've been saving their pennies or whether they're happy to be out of the house and because they are happy to stay a little bit longer, there's some interesting trends."
The company reported this week that revenue from electronic gaming machines in Auckland and Hamilton in the 18 days to May 31st had reached 80 percent of the average daily revenue in the eight months to Feb. 29, 2020. Table revenues in Auckland are at about 50 percent of normal daily revenue, while both properties are cash flow positive and profitable. 
International business, however, is an ongoing focus for the company, which has been investing into amenities for those clients. 
"Obviously with the borders shut it's really tough, as it makes up 10 to 15 percent of annualised profit. We'd love to have it back, but we need to adjust in the interim and be patient."
"We're a destination, which through our results in handling the coronavirus, will be a place that a lot of internationals will want to come to for peace of mind so we look forward to some upside there."
The group has been forced to shed 700 staff to reduce costs and reflect the new realities of the business moving forward, which had already suffered after the fire brought business to a standstill last year. It had just been picking up again over the Christmas holiday period when Covid.19 hit. 
"We still have a lot to look forward to. We have done a lot of investment in new amenities and have expedited those programs," Ballesty said. "Food courts, IB salons etc. We've got some other exciting spaces to look forward to further on in the year. Not to forget Adelaide expansion is well on track and construction has continued quite nicely."
The group is introducing family friendly attractions, including an experience celebrating The All Blacks, New Zealand's famous rugby team. 
In terms of what other operators in the process of opening up could learn, Ballesty points out that the unprecedented global shutdown has provided an interesting opportunity for operators to gain data, study product mix and pinpoint what really motivates the clientele.
In terms of tech, he also said he has been impressed by the innovation and speed suppliers have been coming up with new solutions, some of which have been trialled in the casino. He adds, it may be time to bring forward discussion with regulators on some issues, such as contactless technologies. 
However, one of his key takeaways was how the pandemic has brought together a highly competitive industry to move forward together to share ideas and innovations.
"This is about humility and doing the right thing so we keep our doors open. We need to make sure we are sharing and learning from each other."