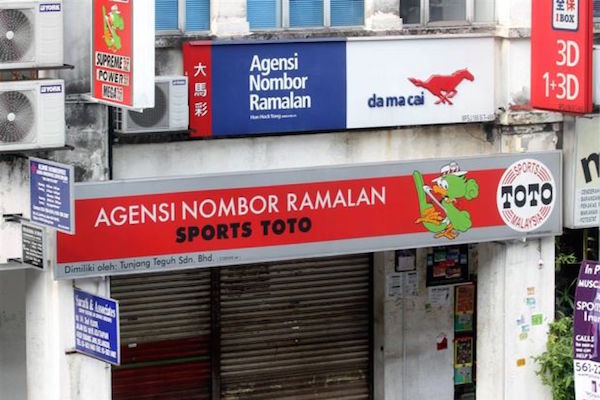 Malaysia's illegal lottery business is generating about 60 percent more revenue than the six legal operators combined, local media reports.
While the six collectively report about RM9 billion ($2.2 billion) in annual revenue and are subjected to about 20 percent in gaming and corporate taxes, the illegal rackets are said to be raking in about RM15 billion a year, the Sun Daily said.
The six legal number games companies are Sports Toto; Magnum 4D; Da Ma Cai; Sabah 88, Sandakan Turf Club and Sarawak Cash Sweep.
The revenue of illegal 4D operations is said to have risen by at least 20 percent since last year. In 2018, police conducted 12,162 raids nationwide on illegal 4D operations, compared to 9,931 in 2017.