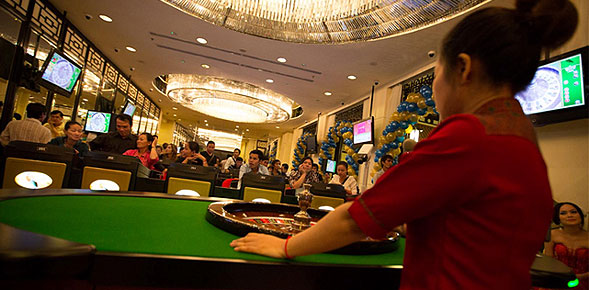 Cambodia's growing casino and tourism industry could pose a challenge to Genting's Malaysia operations, according to a note from JP Morgan analysts. 
In a recent note, picked up by The Malaysian Reserve, the analysts noted that Malaysia is expected to lose its position as the third-largest gaming market in Southeast Asia to Cambodia this year. 
 "We think this shift accelerates with regional property ramp-up at a time when Genting Malaysia looks to cut promotional spending, driving visitation away from its property. Reiterate 'Underweight' on Genting Malaysia," it said.
Mainland Chinese visitors to Cambodia has increased over a third over the last two years.
"We think a large part of these visitors are gamblers, given the correlated growth of gross gaming revenue (GGR) with tourism in Cambodia and our channel checks. We believe Malaysians may be the second-largest contributors of GGR in some of the larger casinos in Cambodia," JPMorgan stated.
NagaCorp reported between 29-45 percent higher volumes year-on-year in the first quarter of 2019, compared to a double-digit decline for Genting Malaysia, noted analysts.
Coupled with a cut in Genting Malaysia' promotional spending, the market share shift could be accelerated, they added. 
There is also the impact of differing regulations, with Cambodia's casinos enjoying much lower tax rates, and easier rules relating to online gaming. 
"In Malaysia, only 39% of the population is allowed entry into casinos in a highly penetrated market and major capacity expansion are 'once-in-a-decade' events entailing large investments," said JP Morgan. 
"Longer term, Cambodia's fastgrowing gaming market in Sihanoukville may emerge as another threat for Genting Malaysia as Belt and Road Initiative-led investments drive Chinese visitation and spending to that region and as the quality of properties improves."