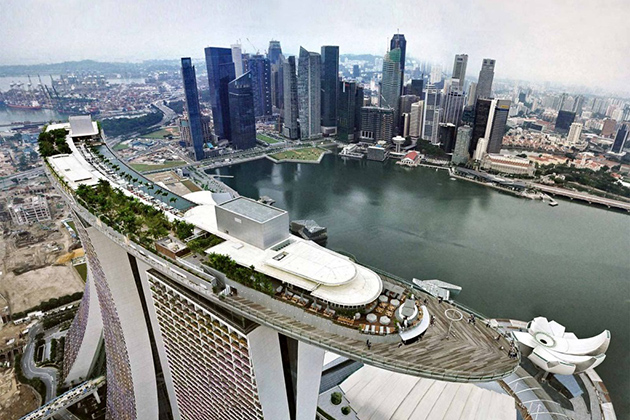 Regulatory risk, political uncertainty and exposure to a Chinese economic downturn will factor into the performance of casino sectors in Malaysia, Singapore and the Philippines – albeit to varying degrees.
From a regulatory perspective, changes in Malaysia and Singapore are unlikely.
Malaysia's gaming sector endured something of an annus horribilis in 2018, headlined by a casino duty rate hike of 10 percentage points to 35 percent of gross gaming revenues. The new rate came into effect on January 1.
The change will cut Genting Malaysia's earnings by 30 percent, according to estimates from Samuel Yin Shao Yang, associate director at Maybank Investment Bank Berhad.
The silver lining is that it should be some time until any further changes. "I don't think there will be much more regulatory risk in Malaysia this year after a horrible year last year," said Yin.
In Singapore, we are also unlikely to see changes to duty rates, which have been fixed at five percent for VIP and 15 percent for the mass market until 2022.
However, Marina Bay Sands and Resorts World Sentosa are exposed to a degree of regulatory risk around the Singapore government's Greater Southern Waterfront redevelopment project.
It is understood both integrated resorts have been asked to contribute to the project, but there remains uncertainty around whether additional hotel rooms, slot machines and electronic table games will be offered as a sweetener.
In contrast to the regulatory stability of Malaysia and Singapore stands the Philippines.
"The Philippines, as usual, carries the highest political risk of any jurisdiction in Asia," Ben Lee, managing partner at IGamiX Management & Consulting, told AGB.
"Apart from an apparent disconnect between PAGCOR and their country's president, the ever moving goalposts that is the Philippines makes it difficult for any sizeable foreign investor to seriously consider the country," Lee added.
According to Steve Vickers, CEO of specialist political and corporate risk consultancy Steve Vickers and Associations (SVA), weak regulation and arbitrary enforcement will create significant uncertainty for the market.
"The Philippines' regulatory framework is far weaker than that in other countries around the region, given the widespread nature of graft and the frailty of the rule of law.  Indeed, the application of regulations can in some cases appear to be arbitrary, or at least prove ineffective," Vickers told AGB.
Growth potential
Despite this uncertainty, the Philippines will likely enjoy the strongest growth of the three markets in the near term.
"The Philippines gaming market will continue to surge in the short to medium term, driven by proxy and online activities," said Lee.
But Malaysia and Singapore will have a tougher time of things. "Malaysia and Singapore will remain flat, the former mainly a domestic play and the latter without any junket to help drive it," Lee added.
Yin said Resorts World Genting may struggle this year, as the higher casino duties start to bite. "Even if its gaming volumes do grow – we forecast 10% growth – the significantly higher casino duty rates will inevitably erode its earnings. We expect Genting Malaysia's 2019 earnings to fall 25 percent almost entirely due to the higher casino duty rates," Yin said.
For Singapore, there is concern that the weak outlook in Macau for VIP GGR will spread to the jurisdiction, although Yin said he can foresee high VIP volume generation leading to growth.
The China factor
But aside from domestic regulatory and growth factors, it is the influence of China that will likely define the outlook for the region.
"One of the key concerns will be Chinese government attitudes to capital movement, given the predominance of Chinese VIP gamers in casino revenues," said Vickers.
Vickers noted the weakness of the Chinese economy, rising debt and pressure from the US as reasons why capital control policy will likely gain more weight in strategic considerations as the year progresses. "Sudden crackdowns on movement of funds out of China would inevitably affect casinos across Asia," he added.
Lee said trade tensions between the US and China, which have seen manufacturing relocating to the likes of Vietnam and Cambodia, has in turn seen VIP gaming divert from Macau to these jurisdictions; their continued growth could put pressure on Singapore, Malaysia and the Philippines as competition for China's VIPs heats up.
Ultimately, all three jurisdictions will not be able to disentangle the outlooks for their respective casino sectors from China.
"The growth of Asia's casino businesses is a symbol, to some extent, of the success of China's economic development.  However, it also represents a vulnerability, in terms of outflows of capital into other jurisdictions," said Vickers.
"Beijing may become more cognizant of these concerns in the months ahead, particularly if states such as Malaysia continue to roll back Chinese influence. As such, those businesses that are perceived as being too close to the US could face challenges."