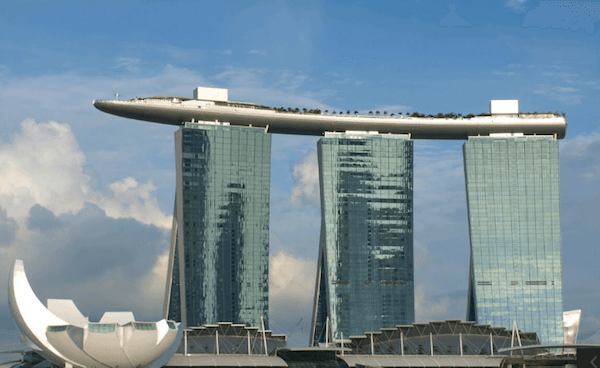 Integrated resorts have become a buzzword in the gaming industry, with investors and governments around Asia looking to the model as they prepare plans for new markets and properties.
However, with gambling revenue stalling across the region, the question has been raised as to whether the IR blueprint is the way forward, especially in some of the smaller markets.
Steve Karoul, president and CEO of Euro-Asia Consulting, said casino development is dictated by a variety of market factors such as business volume, estimated expenses and revenues, the ease of obtaining a license and government regulation.
Running multi-billion projects is "not easy," he said, as these projects depend upon high volumes of people to offset volatility in the casino.
"There is no one formula for success and one size does not fit all when it comes to casino development," he said.
"IR's normally work best in areas with large population bases and or easy access to the IR.  I said normally and therefore there are always exceptions to the rule.  IR's that are extremely unique and intriguing may induce people to travel further distances than normal."
The IRs were designed to create resort destinations that would draw in high volumes of travellers with a range of amenities, of which gambling was only a part. However in practice, especially in Macau, it was the gaming tables that fuelled revenue, with the non-gaming side making up just a fraction of total sales.
The term became mostly closely linked to Singapore's two resorts, which have widely become the go-to model for those considering opening up their market. Japan's Prime Minister Shinzo Abe visited Marina Bay Sands and Resorts World Sentosa in May last year on a fact-finding mission, while Vietnam's proposed framework legislation also looks to the island-state's two casinos.
Best Sunshine International, which is planning a $7 billion resort on the island of Saipan, also pointed to the success of the IR models adopted in Singapore and Macau as the rationale for proposing its own mega resort on the South Pacific island.
In a presentation the company points out the jump in tourism arrivals in Singapore, where visitor numbers rose from 9.7 million in 2009 to 11.6 million in 2010, the first year the casinos were open, up to 15.5 million in 2013.
The $6.9 billion Marina Bay Sands property was the world's most expensive casino when it opened, complete with 2,560 hotel rooms and a permanent production of Disney's The Lion King. Its iconic architecture and size were enough to draw in visitors.
Karoul says managing an IR is different from managing an ordinary resort and is a fine balancing act to ensure all the different parts work together for the benefit of the whole.
"It is part Art and part Science. The Art is to yield the property to maximize cash flow for the entire facility as one entity. The Science is to manage the processes and the resort through the management team to also maximize EBITDA."
However, since the downturn in gambling revenue, it has been the smaller casinos around Asia that have outperformed.
Donaco International, which operates the Aristo International Hotel in Vietnam, and NagaCorp, which operates NagaWorld in Cambodia, are going strong, posting impressive revenue growth numbers.
Donaco International reported total net revenue of A$92.65 million ($66 million) for the 12 months ended June 20, up 29 percent on the same period the year before.
In the nine months to end-September, Hong Kong-listed NagaCorp posted a 47 percent increase in gross gaming revenue to $399.8 million, according to preliminary results. VIP revenue was up 52 percent, while mass revenue gained 43 percent.
Michael Ting, an analyst at CIMB Securities, said that integrated resorts are certainly a boon to generating tourism, but in Macau, for example, non-gaming elements still pull in a fraction of what the casinos can generate.
"The Macau government wants to move away from gaming so the integrated resort is the model going forward but whether it's successful will remain to be seen as all the money is made on the table games."
Ting added that by having multiple resorts in a location a 'cluster effect' will emerge whereby visitors will be more interested in visiting if there is more than one resort available.
For boutique operators, who have much lower fixed costs, their business model is more focused on a particular market and allows for niches to be created, Ting said.
On the downside, Karoul says that while smaller boutique properties can often run more efficiently, they may lack the "wow" factor" and "become totally dependent upon Demand Stimulation Marketing, or developing numerous incentives, promotions or unique events to attract players.
Looking at the current pipeline around Asia, the IR still seems to be the dominant proposed model.
In Macau, Melco Crown Entertainment opened its Hollywood-themed Studio City resort on Oct. 27th, which is perhaps the most extensive attempt yet to offer a diversified tourism experience, while at least four other resorts are in the pipeline for the Cotai strip in coming years.
In South Korea, the government has invited applications for two gaming licenses to build casino complexes, with the winning bidders expected to be announced in December. While separately, on Jeju, Lotte Tour, announced plans for a major new resort — the island's second integrated property.
The Philippines will also see more integrated resorts open in Manila's Entertainment City hub, where Universal Studios' Tiger Resorts and Travellers International have properties in the works.
 Japan's casino legislation is currently on hold, but investment plans there centered on major integrated resort projects.