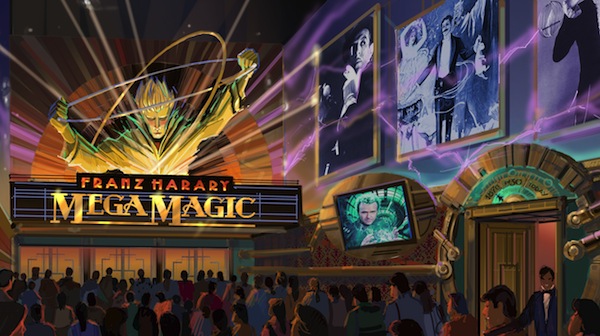 Melco Crown Entertainment's $3.2 billion Studio City resort opens today with many hoping the cinema-themed attraction will provide the catalyst to revive sagging gambling revenues in Macau.
The company says it will be hosting a "once in a lifetime" gala dinner to guests at the opening to serve up a taste of some of the culinary options the resort has to offer.
Multi Michelin-starred Chef Alain Ducasse; world-leading Chef Pâtissier Pierre Hermé; master of Hawaii Regional Cuisine, the critically acclaimed Chef Alan Wong; 'Global Chef Award' winner, Chef Hidemasa Yamamoto; and World Champion of Chinese Cooking Gold Medalist Chef Tam Kwok Fung, will be joined by French Michelin-starred Chef Guillaume Galliot, executive chef of The Tasting Room at City of Dreams Macau.
Both Ducasse and Wong will be opening restaurants in 2016 in Studio City, which will have over 30 food and beverage options.
With his restaurants awarded a combined total of 19 Michelin stars, Ducasse is one of the world's most celebrated chefs. His new Macau restaurant at Studio City is designed by Pierre-Yves Rochon.
"I aim to deliver my own personal interpretation of a contemporary French cuisine – refined and elegant, using the best fish and shellfish as a base," said Ducasse.
Wong will bring Hawaii regional cuisine to the territory for the first time, with a style that borrows from all the ethnic influences in Hawaii.
"I am excited to learn more about Macau and its Portuguese influences," he said. "I am looking forward to discover local tastes and flavors and hopefully give guests my own interpretation of local dishes, as well as the classic favorites that the people of Hawaii love."
Studio City will be the first truly new resort to open on the Cotai strip in a long while, as Galaxy Entertainment's Phase II was seen more as an extension of the existing property.
Studio City also features Asia's highest Ferris wheel and family entertainment developed with Time Warner Inc. The resort will have a flight simulation ride with Batman flying through Gotham City and a 40,000 square feet (3,700 square meters) indoor play center with rides and other interactive facilities featuring DC Comics characters such as Daffy Duck and Bugs Bunny.
Despite the company's efforts to provide a broad array of non-gaming options, complying with the government's push to broaden the tourism base, the resort was only allocated 250 tables, far short of the 400 it had requested.
Wells Fargo analysts said the resort opening is likely a "lightning rod for both bulls and bears." "The Studio City site has considerable long-term appeal; our checks suggest the property is very impressive, and we have high confidence in Lawrence Ho and the MPEL team. However, there are some near-term concerns: (1) Studio is opening into a weak market, (2) a dominant grind mass focus could constrain initial results, and (3) construction surrounding the property," it said.