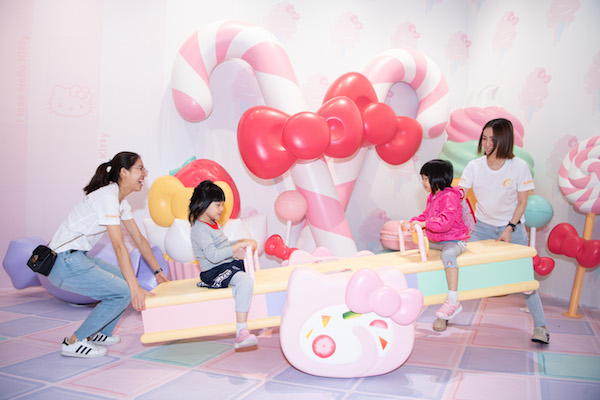 In celebration of its 45th anniversary, Galaxy Entertainment is hosting the "Hello Kitty Hello Again" exhibition at Broadway Macau from July 18 to September 1.
In praise of "the world's cutest kitty," the exhibition includes artwork, interactive activities, limited-edition souvenirs and more.
Moreover, dozens of children and their parents from the Macau Autism Association and Against Childs Abuse Macau Association Child Protection Centre were provided free tickets by Galaxy to attend the exhibition.
A press release explained, "Guided by Galaxy volunteers, the community group members explored the exhibition's ten interactive areas and Kitty's fancy world while wearing Kitty's red flower glasses. Together with Galaxy volunteers, they also created their own souvenirs in a workshop where they printed patterns and wordings of their choice on denim caps."